Idiyappam is one among the famous traditional foods of Kerala and TamilNadu. It is served along with vegetable stew or coconut milk. Wikipedia calls it as String Hoppers, rice flour pressed into noodle shape and steamed. Idiyappam is one of the ancient foods also. In Kalki's Ponniyin Selvan, Senthan Amudan's mom serves Vandiyathevan Idiyappam and coconut milk. I thought Sevai and Idiyappam are same, but when I was looking for its history today, I realized the making and the ingredients do vary. Let me post Sevai sometime next month. But for both Sevai and Idiyappam you need Sevai Naazhi or the presser. Here is the picture of the one that I have.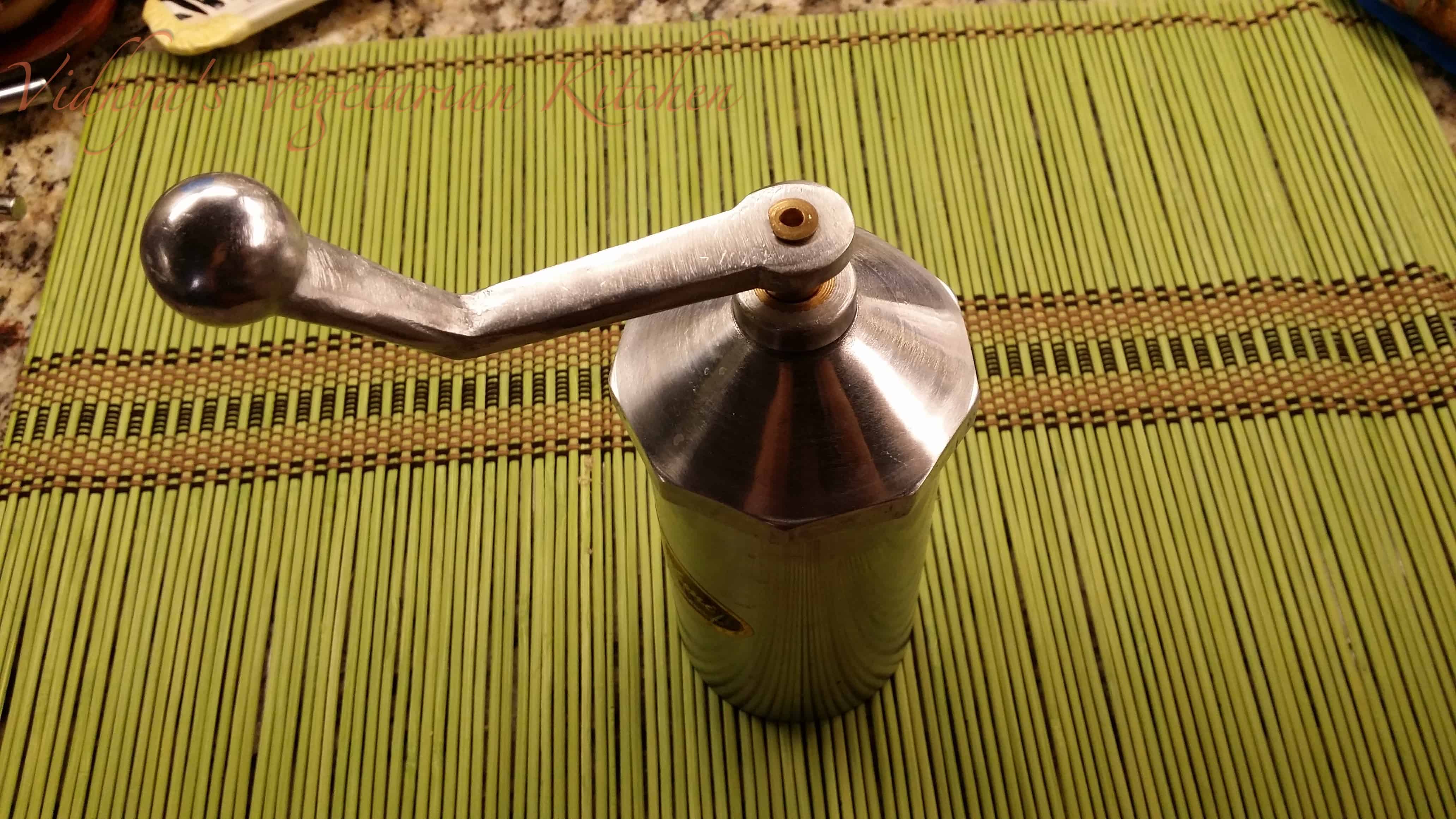 For this Idiyappam, I went with store bought flour and followed the instructions accordingly. Also I don't have Idiyappam plates, so I just used idly plates to steam them.
As I mentioned before, I will post homemade Sevai and Idiyappam as a separate post as this post is mainly about the vegetable stew. It is a very simple dish and delicious dish.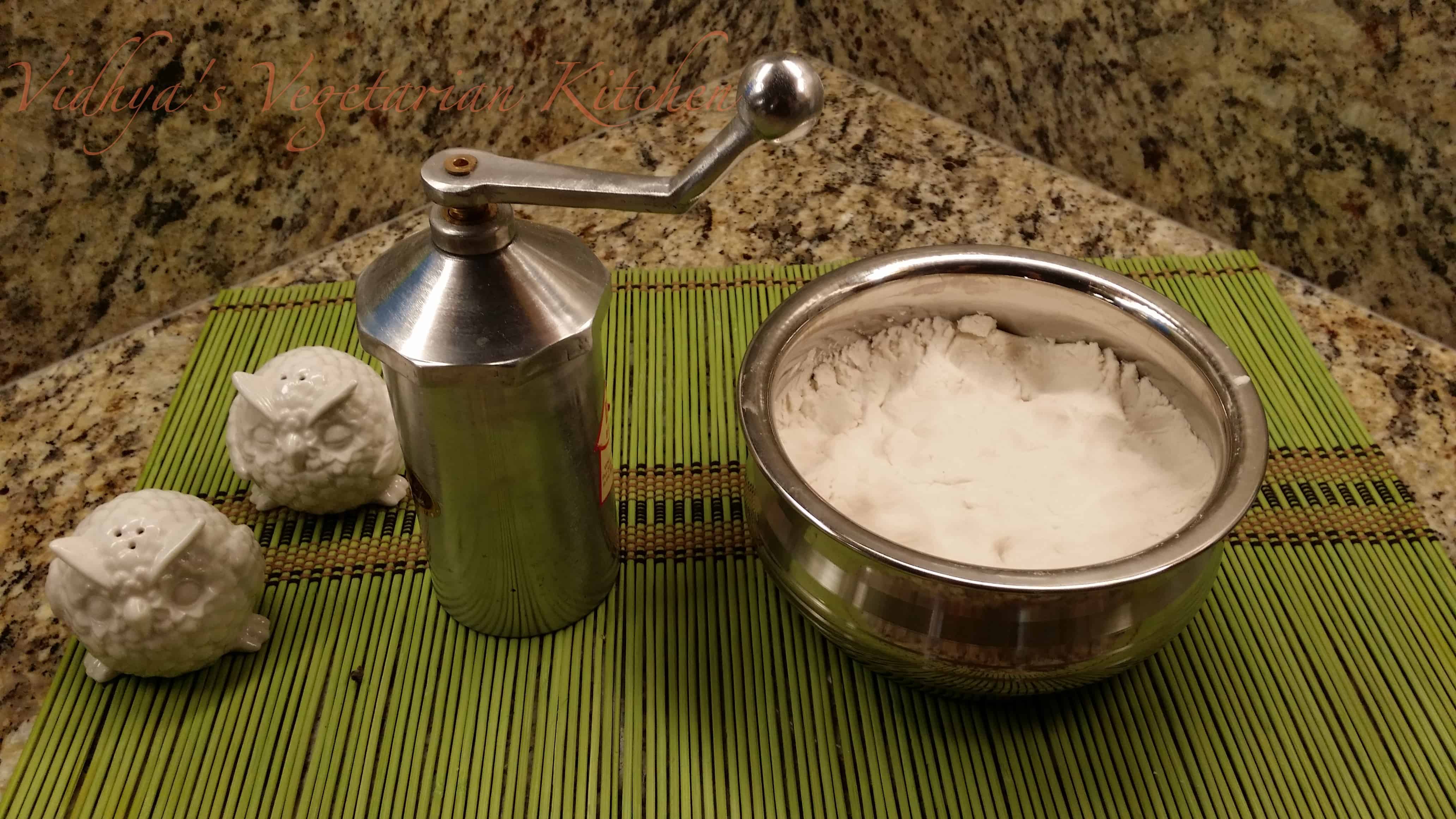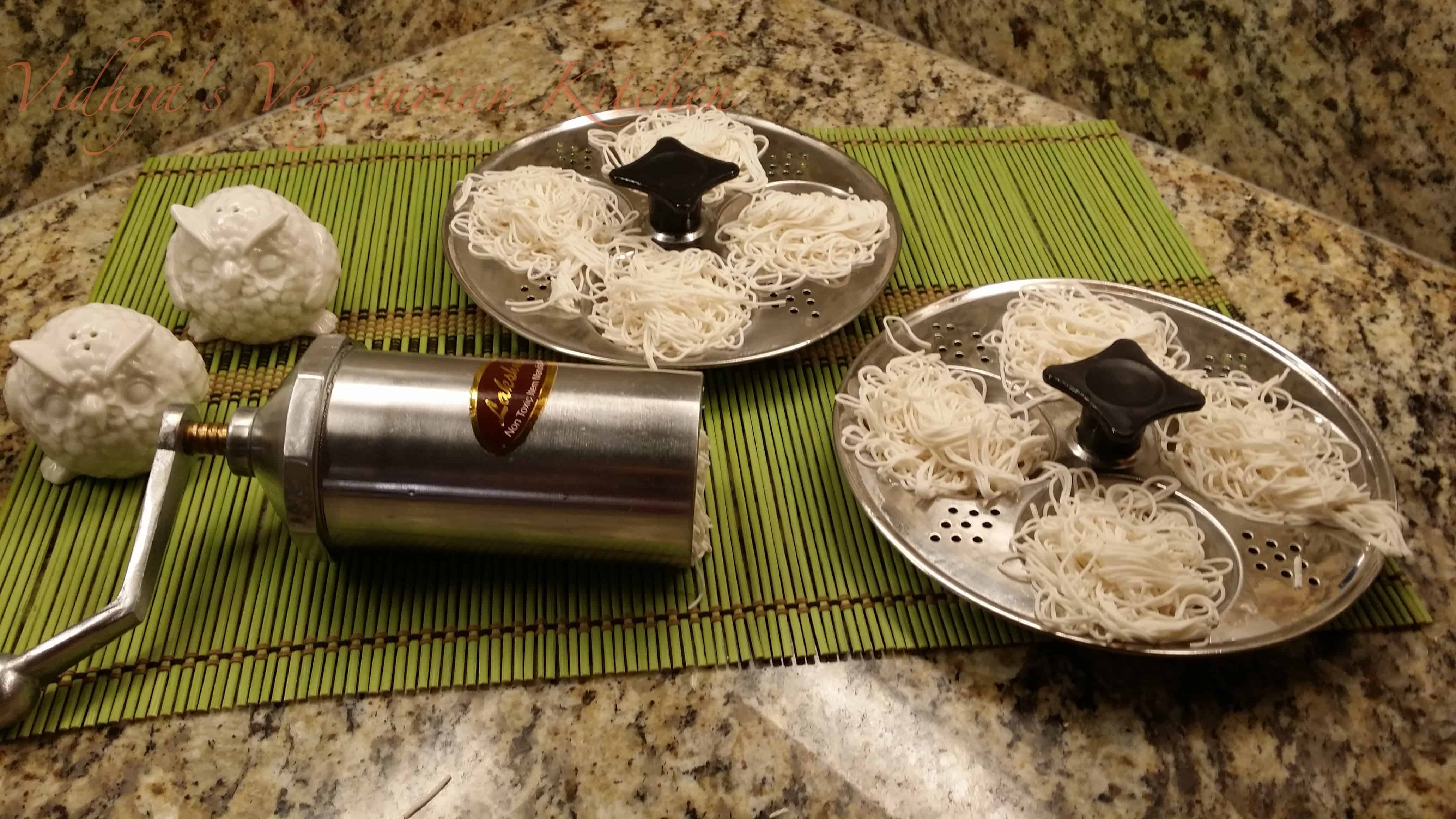 This is what you need for the stew:
Ingredients:
Medium sized onion – 1
Potatoes – 2
Green chillies – 2
Mixed vegetables like carrot, peas, beans, cauliflower – 1 cup
Coconut milk – 1.5 cups (I used the store bought one for this recipe)
Salt – 2 tsp (as per taste)
Oil – 1 tbsp
Water – ½ cup
Masalas:
Cinnamon stick – 2 inch stick
Cloves – 3
Elaichi – 2
Chopped cilantro – 2 tbsps
Steps:
Finely chop onions, green chillies and potatoes.
You can microwave the veggies and potatoes in microwave for about 5-7 minutes (this step is optional, you can let the veggie cook completely in coconut milk also)
Roughly grind the masala items.
Now heat the kadai and add oil.
Once the oil is hot, add the green chillies and sauté it for minute.
Then add the powdered masalas. Sauté it for a minute and then add onions.
Saute the onions till its turns translucent.
Now add the veggies, potatoes and required salt.
Add water and cover and cook for 6-7 minutes.
Now add 1.5 cups of coconut milk and let it cook for 5 minutes.
Add chopped cilantro and mix well. That's it.
Vegetable stew is ready and serve hot with idiyappam or chapati too.