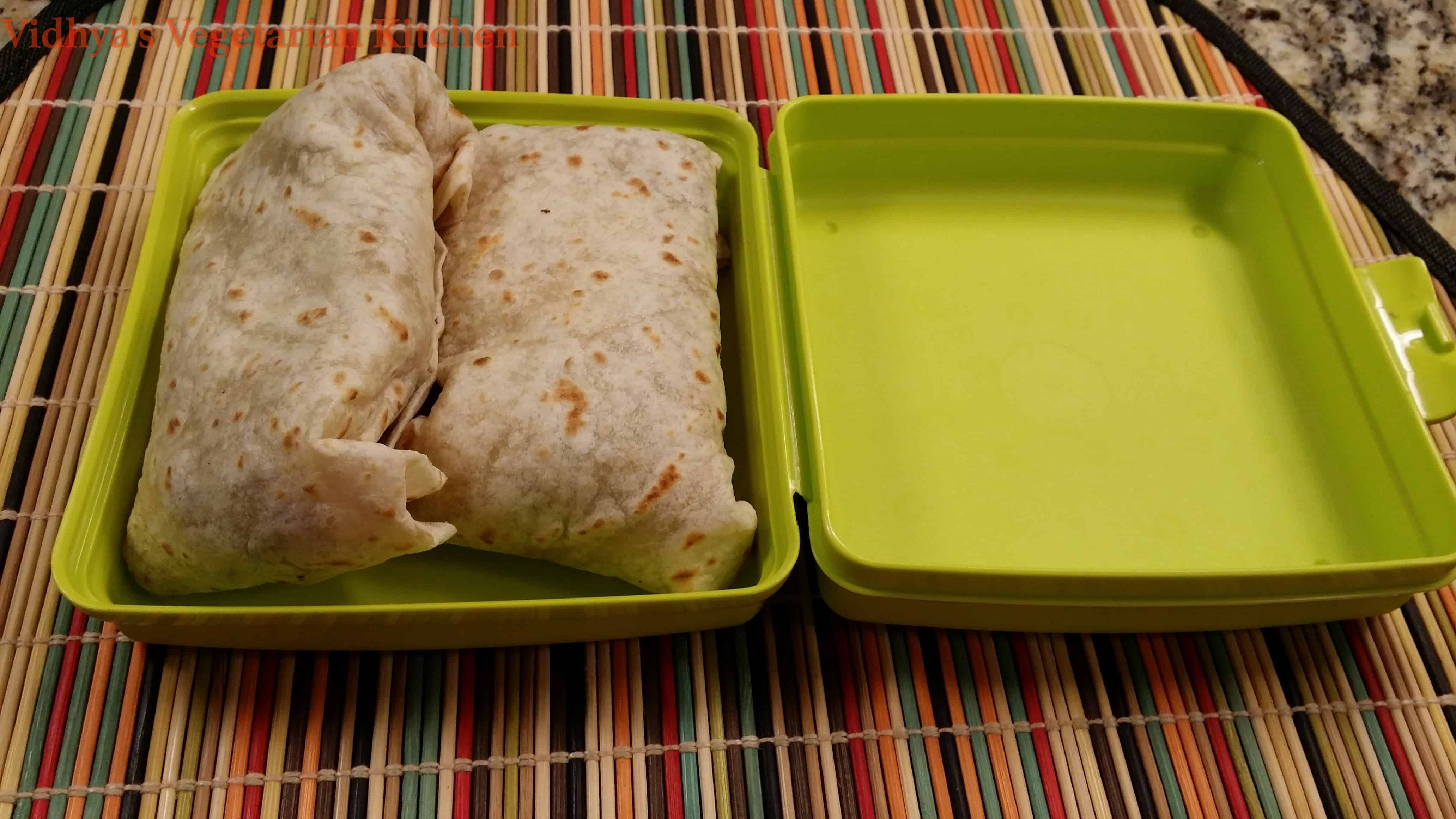 Disclaimer: I am preparing this dish as per my kiddo's preference. Please vary the veggies and cheese accordingly.
Burrito is one perfect meal to hide beans and legumes, especially red kidney beans or pinto beans. In this burrito, I am using red kidney beans. Easy to make and pack. If you are planning to make rajma, set aside some beans for this burrito. All you need is some rice, bean and cheese of your choice.
I am not using sour cream and salsa in this burrito as it makes the burrito soggy for lunch. Also you can add veggies of you choice.
Bean-Cheese and Rice Burrito
Servings: Yields 2
Difficulty: Easy
Prep Work: If you are not using canned beans, soak 3 tbsp of red kidney beans overnight and pressure cook them by adding 1/4 tsp of salt. Also cook any rice of your choice (Raw/Boiled/Basmati) in your preferred way.
Ingredients:
Cooked Rice – 1/4 cup
Mild cheddar cheese – 2 tbsp + 2tbsp
Cooked Red kidney beans – 1/4 cup
Cumin powder – 1/4 tsp
Oregano – 1/4 tsp
Chopped onion – 3 tbsp
Salt – as per taste
Red chilly powder – 1/4 tsp
Oil – 1 tbsp
Corn/whole wheat tortillas – 2
Steps:
Heat the kadai and add oil.
Once the oil is hot add onions.
Once the onions turns translucent, add the beans and rice.
Also add all the spices and salt.
Mix them till all the water gets absorbed.
Let it cool.
Mean while warm the tortillas and add the desired quantity of bean and rice mixture.
Then add the cheese and fold the burrito.
Thats it yummy bean-cheese-rice burrito is ready.
Submitting this post for Blogging Marathon #45 – A 3 day marathon for 4 weeks
Blogging Marathon page for the other Blogging Marathoners doing BM#45
Submitting this for kids delight.