Do you love single-serving desserts? Then you are in the right place. Today I am going to share a listicle/round-up of kid-friendly baked dishes from my fellow bloggers. Here is the round-up post for the kid's delight event that I hosted from November 15 to Dec 15th. 
As I mentioned in my announcement post, this holiday season will be different —no big gatherings nor parties, or potlucks. And if you are not in the mood for baking a big batch of cookies or cakes, try these delicious and drool-worthy single-serving desserts.
I want to thank all my blogger friends for sharing these fantastic single-serving recipes – puddings, cookies, cakes, pannacotta, parfait, and crisps.
Jump to:
I am glad to post this before Christmas. Let's have a safe holiday season with our family. Let's have some fun making single-serving desserts. Without any further ado, here is the single-serving desserts round-up.
Please click the image or the recipe link next to the description to get the recipe.
From Rafeeda | The Big Sweet Tooth
Kifaya pudding | Pistachio layered pudding
A decadent layered pudding with pistachio cream, mangoes, and strawberries, complete with a biscuit base. [ Recipe Link]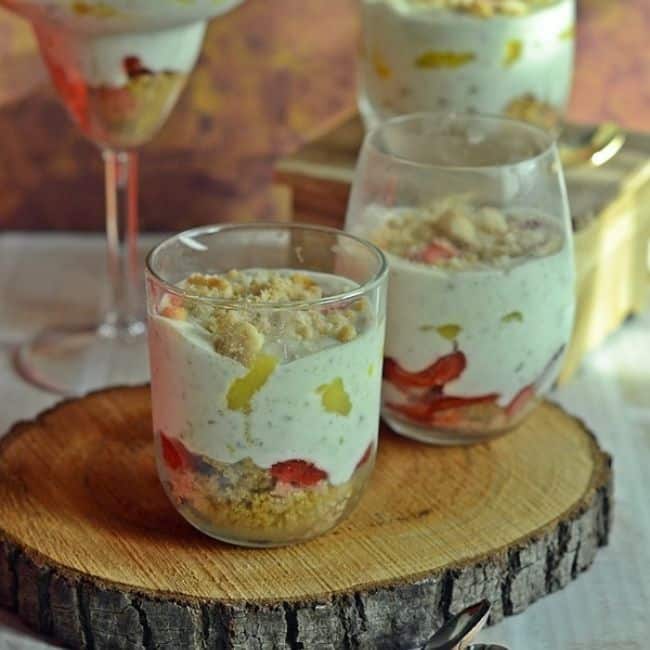 No bake lotus cheesecake shots with butterscotch popcorn
Cheesecake and popcorn clubbed together in one tiny sized dessert. [Recipe Link]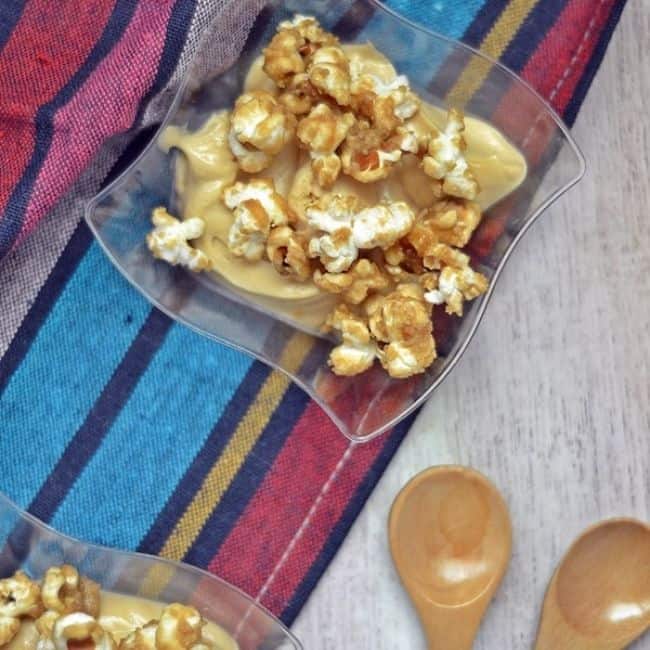 From Vaishali | Ribbons to Pastas
Strawberry and vanilla panna cotta
Strawberry Vanilla Panna Cotta is a jelly-like Italian dessert made with cream and strawberries. It is a light refreshing dessert. [Recipe Link]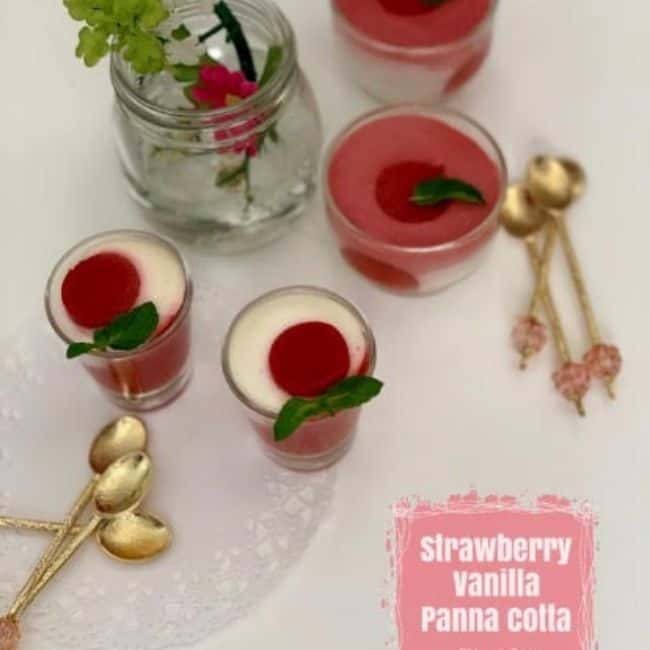 Chocolate cake in a jar
Chocolate Cake in a Jar is a dessert with moist layers of dark chocolate cakes, fresh cream, and sinful ganache topped with chocolate chips. [Recipe Link]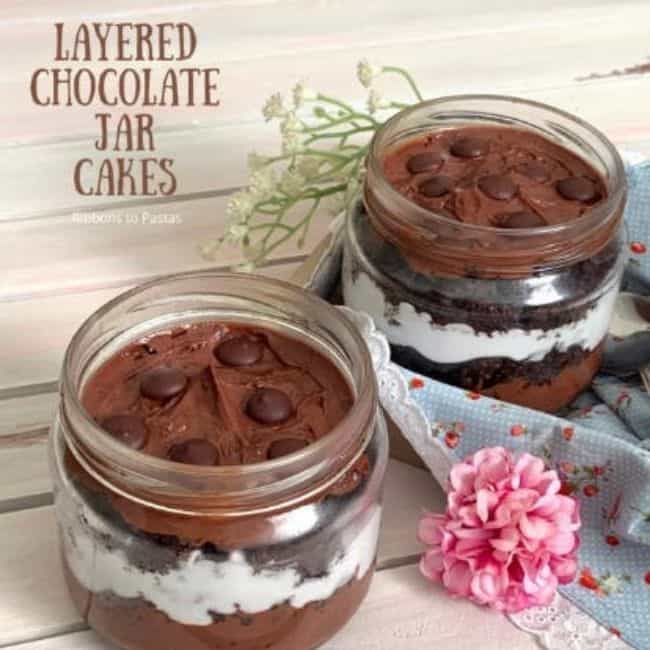 Thai mango coconut pudding
Thai Mango Coconut Pudding is a perfect summer dessert with mangoes and coconut. The dessert is light and refreshing, especially in summers.[Recipe Link]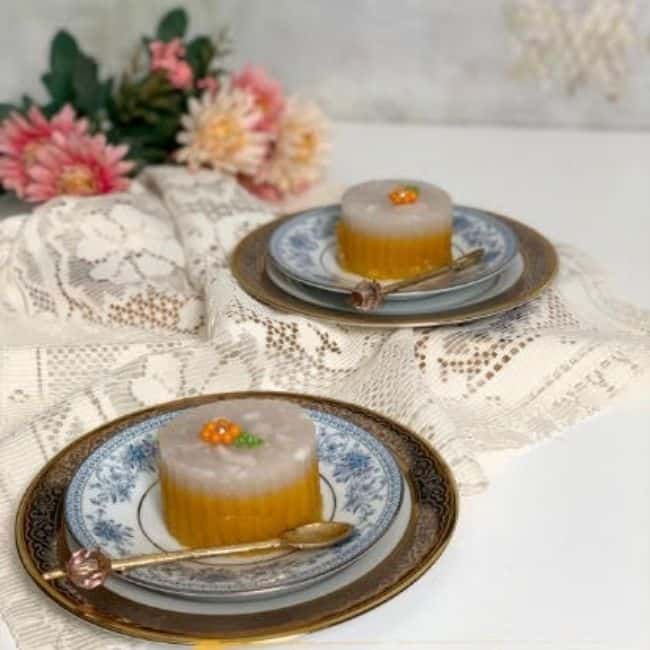 From Radha | Magical Ingredients
Apple crisp for one
Oven-baked apple crisp for one. [Recipe Link]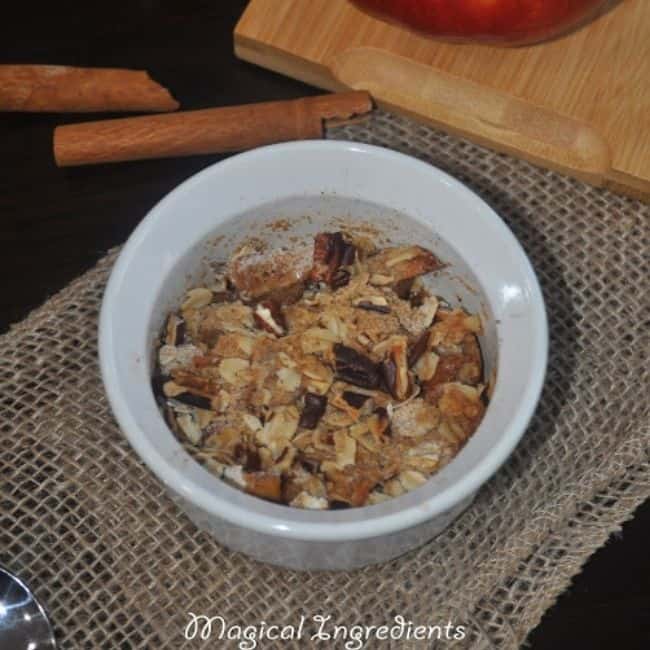 Single-Serve Eggless Chocolate Chip Cookie
Oven-baked single-serve eggless chocolate chip cookie. [Recipe Link]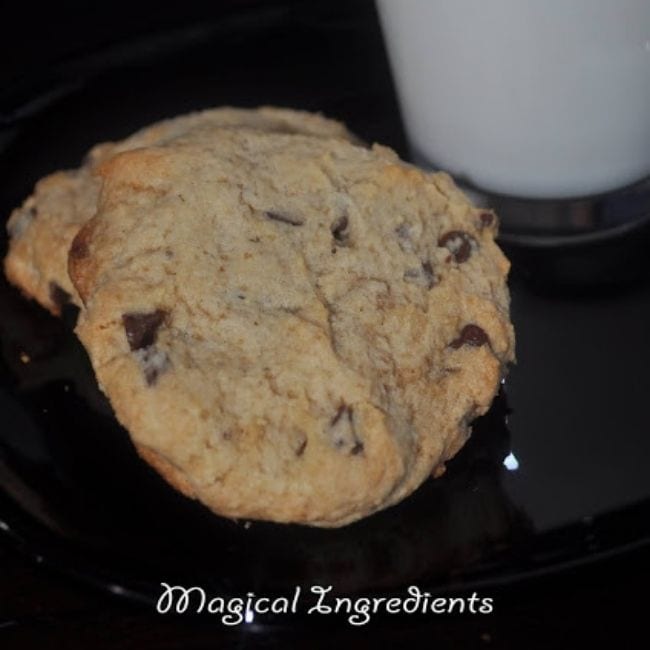 Single-Serve Eggless Chocolate Lava Cake
Oven-baked single-serve eggless chocolate lava cake. [Recipe Link]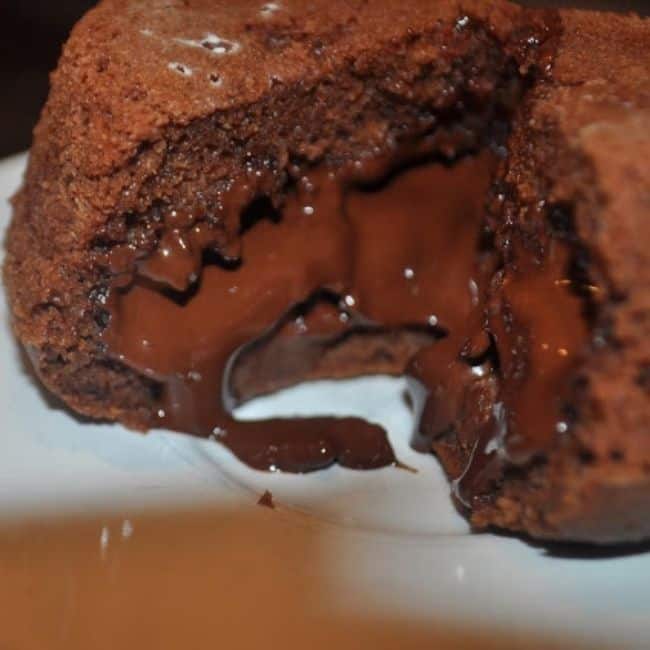 From Anusha | Tomato Blues
Salted caramel chocolate cookie for one
Single-serve caramel chocolate cookies- Egg-free and delicious with a scoop of Vanilla ice cream [Recipe Link]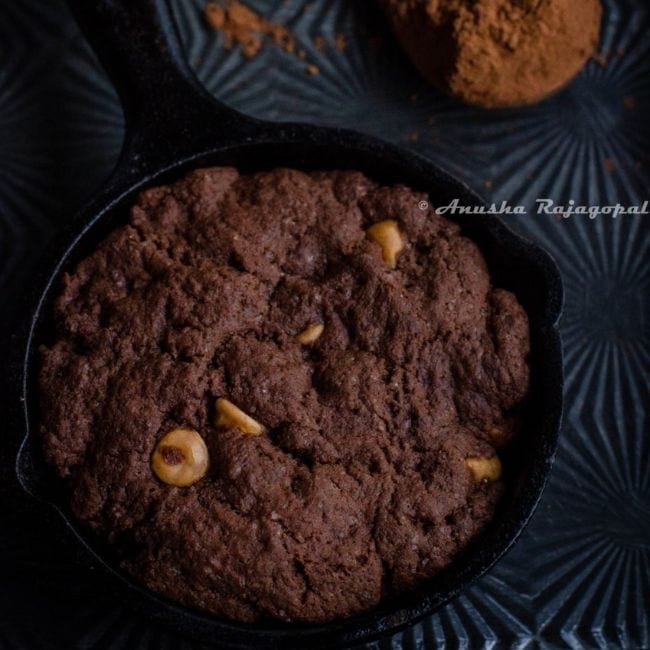 From Sharmila | Happietrio
Oreo Cake Parfait
Oreo Cake Parfait is an easy holiday recipe prepared with Oreo biscuits & any leftover cake. It is fun and use any layers and decorate it as you prefer. [Recipe Link]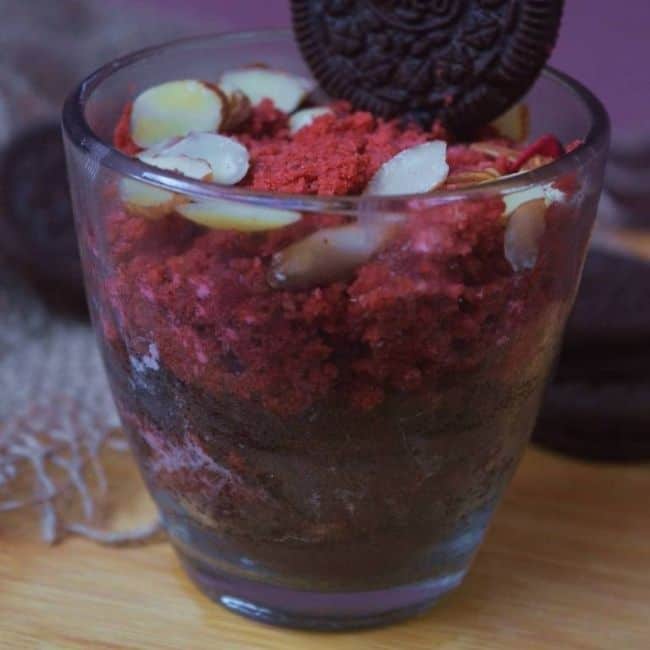 Single-serving desserts from my blog
P.S.:  If you try these single-serving desserts, please don't forget to comment and rate the individual recipes. If you have any questions, please leave a comment, and I will get to it A.S.A.P. Make sure to follow me on my Pinterest for more healthy and delicious ideas! Follow me on Instagram or join my Facebook Group for more gardening and recipe updates! You can also sign-up for my newsletter for weekly updates.
Happy Holidays!