I wanted to start this slow cooker series in June itself. But lots of things were going on and I thought I will post these leisurely after my India trip. So finally here I am with my Slow Cooker Recipes.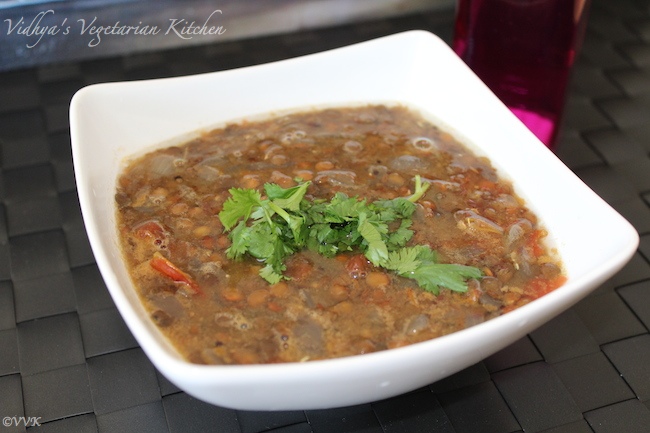 My paati/grandma used to have kumutti or kari aduppu and she used to cook dishes in them. No one has time to cook in these stoves now-a-days.  Like pressure cookers, slow cookers are also a great invent which replaces kumutti or kari adupu. They allow food to cook over a long period of time and help to preserve the nutrients and also the flavors. The major advantages of slow cookers in my opinion are,
It eliminates the time standing before the stove as we don't need to keep an eye on the dish. Especially when you have toddlers around, this is a life saver. Throw everything in and set it on and that's it. Finally to the tadka or seasoning.
As I mentioned before I preserves nutrients at the same time maintaining the flavor. All you need to learn with slow cooker is how long to cook and the time settings. Once you get the hang of it you can rock. :-)
I prep and set the dish in the slow cooker before going to work and when I am back home the food is also ready. All I need to do is add the tadka and either prepare rice or roti.
According to Indian slow cooker recipes by Echo bay books, Dum Pukht is a cooking technique two centuries old which could be the predecessor of all crock-pots in the world.
The crockpot that I have is: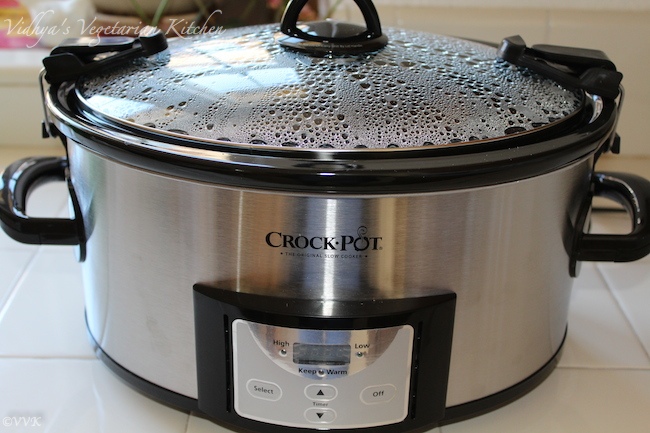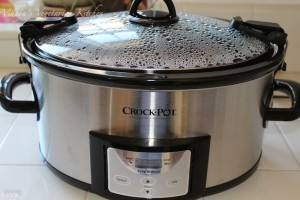 And here is the amazon link.
Now coming to today's recipe, it's the simple dhal tadka. Its one among the comfort food. I love to use different varieties of dhal. Be it masoor or toor or moong. This time I thought I will use brown masoor dhal. It's a light but flavorful dhal. Also I am using the Goda masala which is the popular masala used for dhal in Maharashtra. I got this powder from my friend and we love it. I use it for all my dhals. You can get the store-bought powder too.
Here is the slow cooker dhal recipe.
Ingredients:
Brown Masoor dhal – 1 cup
Medium sized onion – 1
Tomato – 2
Green chilly – 1
Salt – 1.5 tsp
Turmeric – ½ tsp
Goda Masala – 1 tsp
Hing – 1 tsp
Water – 3 to 4 cups (I use a lot of water as I store the cooked water for my soup)
Cilantro – 2 tbsps
For Seasoning:
Oil or Ghee – 2 tsps
Mustard seeds – 1 tsp
Jeera – 1 tsp
Steps:
Chop the onions and tomatoes and slit the green chilly into two.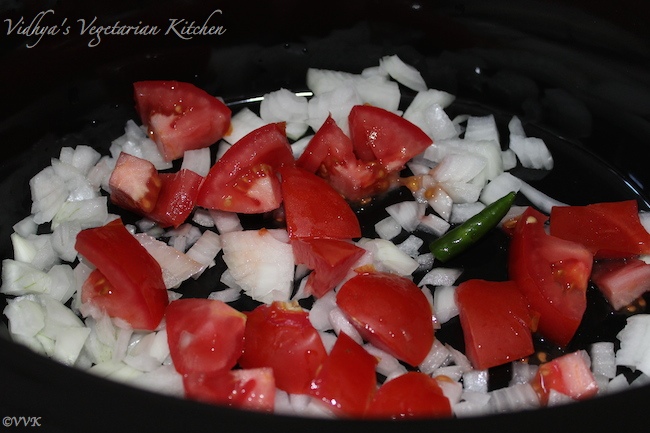 Wash the dhal.
Now add the dhal, onion, tomato, green chilly, salt, hing, turmeric and the goda masala in the crock pot.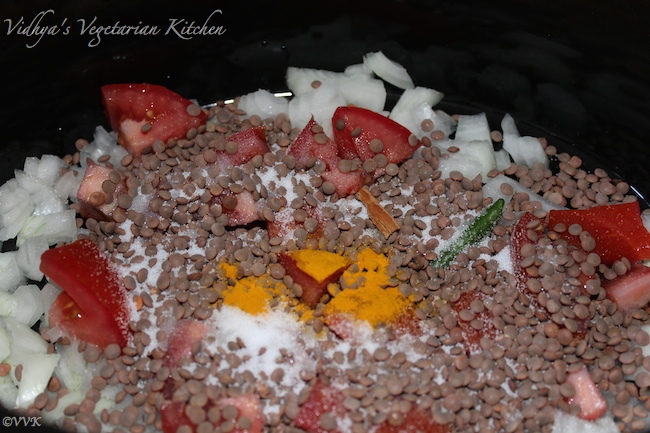 Add the water and close the lid and set it at high mode for 6 hours. (As I mentioned before, I set this up before going to work. It doesn't need to checked or mixed in between)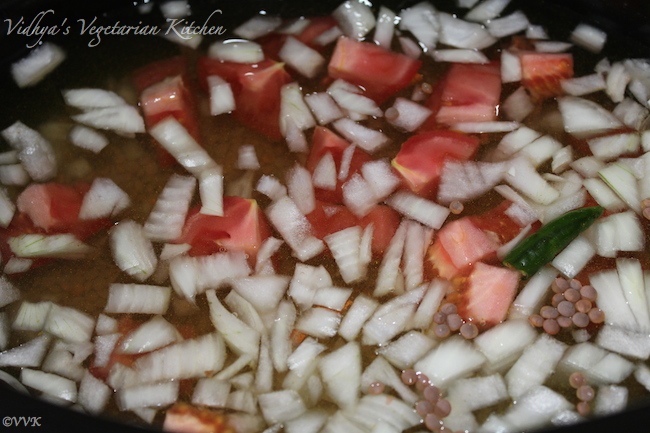 After 6 hours, I remove the excess water for my stock and mash the dhal.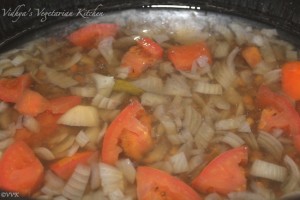 Now in a separate pan or kadai, heat the ghee or oil. Once its hot add the mustard seeds and jeera.
As they start to splutter add them to the dhal.
Garnish with chopped cilantro. That's it. Yummy dhal is ready.
Disclaimer: As like with any other kitchen gadgets slow cooker also has some cautious warnings. Please read those carefully before using the same.