Yay !!! Navratri Started. One of my favorite festival and I am looking forward for 10 days of fun and of course food. This time I kept my 5 step golu. (No more space constraints). I think I can attend garba this year. I missed last year, hopefully I can make it up this year. Here is my Golu. Starting the navratri festival with sweet kheer with moong dhal. As no moon day (amavasya) started this evening I kept my kalasam and my marapaichi bommai and that's it my navratri began . This is what we did for neivediyam/prasadam today.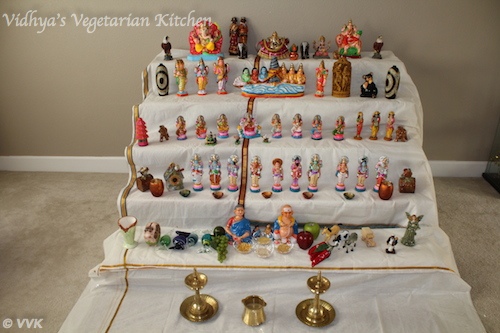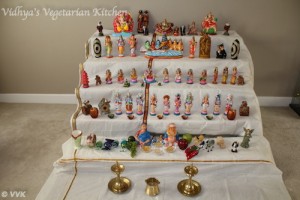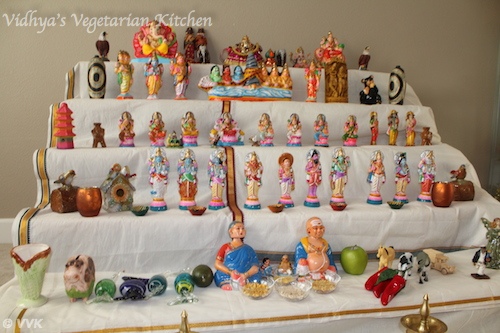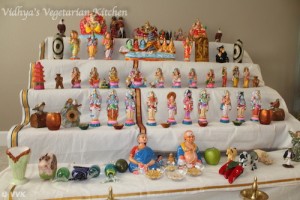 Ingredients:
Moong Dhal – 1/3 cup
Jaggery – 1/2 cup
Elaichi Powder – 1 tsp
Raisins – 1 tbsp
Cashwes – 1 tbsp
Ghee – for frying
Water – 1.5 cups
Milk – 1/4 cup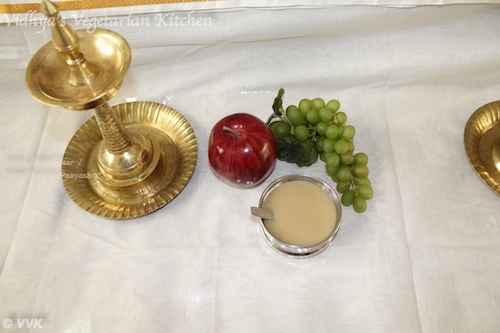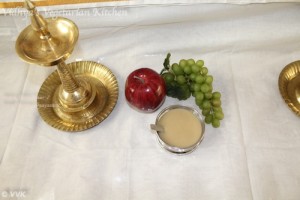 Steps:
Heat a heavy bottomed vessel or pan and dry roast moong dhal until it turns red. (Don't add oil or ghee).
Once the moong dhal turns red add the water.
Cook the moong dhal in 1.5 cups of water (adjust water as required) till it gets mushy.
Mash the dhal well and it should get mixed well with the water.
Now jaggery and elaichi powder.
Once the jaggery melts completely add the milk.
Let it simmer for two minutes and turn off the heat.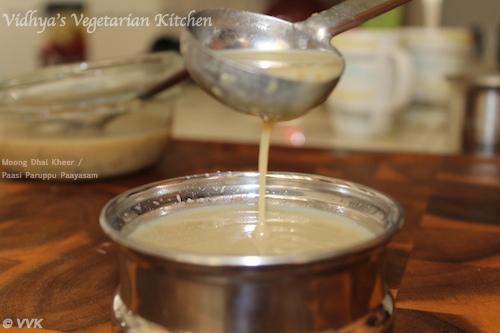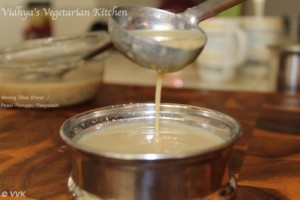 In a separate tadka pan melt the ghee and roast the raisins and cashews.
Add this roasted nuts to the kheer. (I usually skip this step to reduce some calories.. But I know this adds more taste to the kheer though)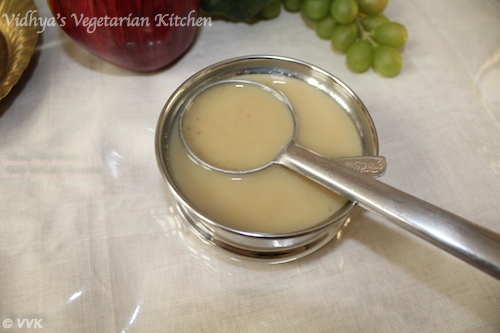 That's it. yummy moong dhal kheer is ready for neivediyam.