We are using Quinoa for the past three years. I justused to cook it along with rice. (If I am planning to cook, 2 cups of rice, I would add 1.5 cups of rice and ½ Quinoa). It has become very popular here in US. They are different type of Quinoa, but so far I have used only the regular white one. Then I started experimenting Quinoa by adding it in salads and in some other rice recipes. Even they they were a hit, but nothing got hit like this one pesarattu or dosa..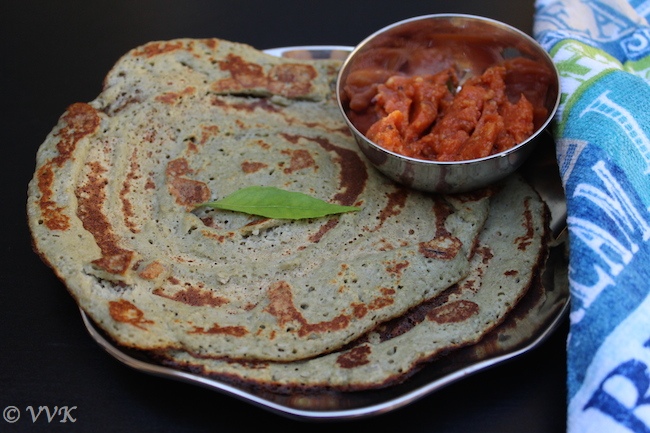 I got this recipe from my colleague. Quinoa and green gram, what a combo?? A healthy and a yummy tiffin with high protein and low carbs.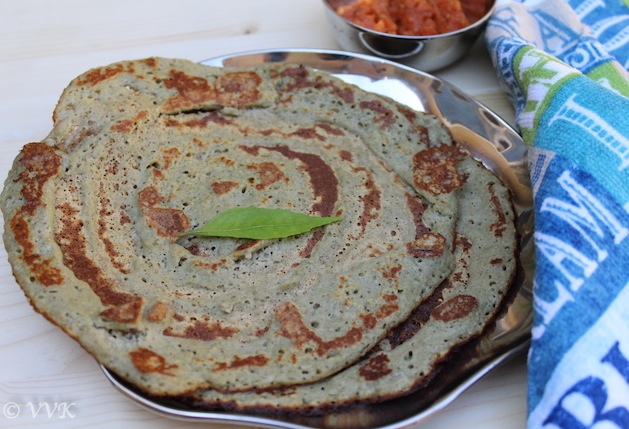 Ingredients:
Quinoa(white) – 1cup
Green Gram dhal (patchai payaru, green moong dhal) – 1 cup
Green chilly – 1
Ginger – 1 inch piece
Chopped onion – ¼ cup (Optional)
Salt – to taste
Oil for preparing dosa.
Steps:
Soak quinoa and green gram dhal for 4 hours
Wash them well and grind it along with green chilly and ginger.
Add salt and let it sit for 3-4 hours. It doesnt need to ferment like regular idly dosa batter. (But at times I have let it ferment overnight too)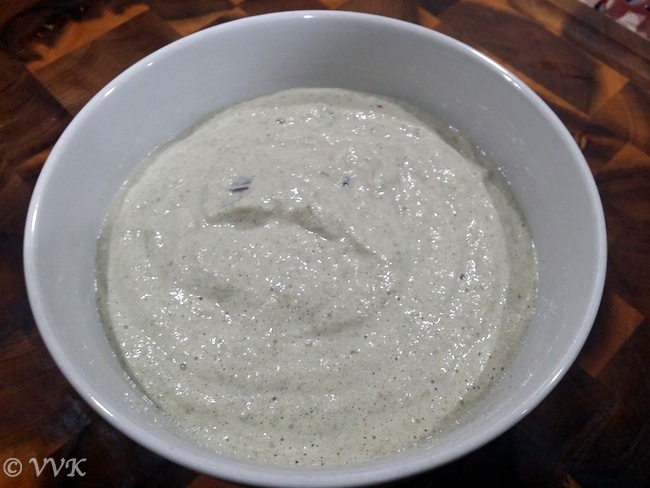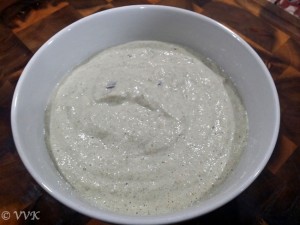 Before making dosas, add the chopped onion to the batter.
Make dosa in the regular way.

Heat the skillet or tawa.
Once the skillet is hot, spread a ladle full of batter and spread it evenly.
Apply oil around the corners.
Let it cook for about a minute.
Now flip the dosa and let it cook for about 30 to 40 secs.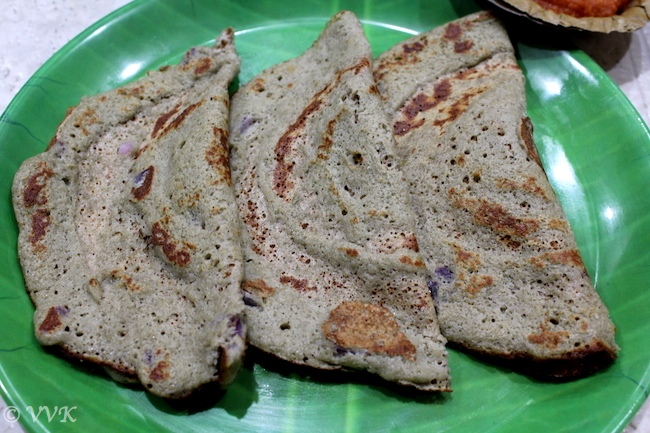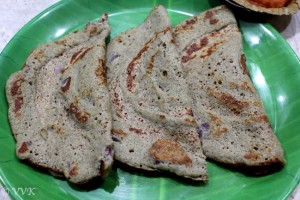 Yummy and healthy dosa ready. Serve it with chutney/sambhar or milagai podi.