I got introduced to salads after coming to US. Can you have salad as a meal?? If you would have asked me this question 7 years ago, I would have replied, what? No way… But now, I love them. Salads doesn't mean just lettuce and greens. Thanks to my friend Tami for introducing me to a variety of salads. Her salads are so yum :-)
She made this salad for one of our team potluck. Just loved it and it became a staple in our household. I make it in bulk, and have it for lunch for the whole week. Protein filled salad. Basically we got this recipe from epicurious.com. I just followed the recipe pretty much same from epicurious, just adjusting the proportion. And the only one variation is, I didn't go for jalapeño chillies. I just used the regular Indian chilly and also added shallots.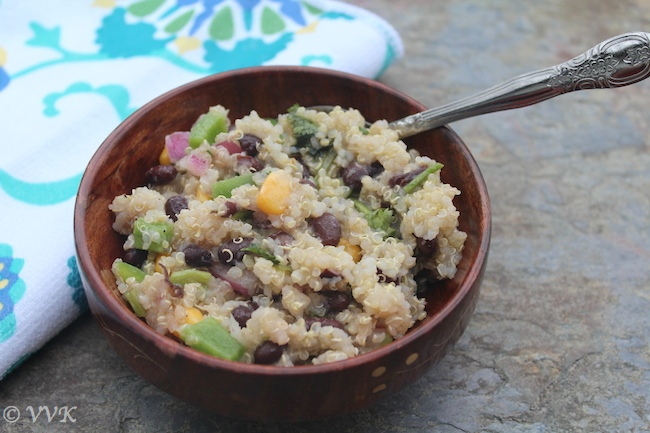 Here is what I did,
Ingredients:
Quinoa – 1 cup
Black Beans – 1 can (you can soak kidney beans overnight and pressure cook them too)
Green Bell Pepper – 1
Green Chillies – 2
Water to cook quinoa
Corn – ¼ cup (I used frozen corn)
Finely Chopped Cilantro – ¼ cup
Finely chopped Shallots – 2
Dressing:
Red Wine Vinegar – 1 tbsp
Olive oil – 3 tbsps
Cumin Powder – 1 tsp
Ground Black Pepper – 2 tsps (as required)
Lemon Juice – 2 tbsps
Salt – 1.5 tsps
Steps:
Finely chop the bell peppers, shallots and cilantro.
If you are using canned beans, rinse them well.
Deseed and finely chop the green chillies.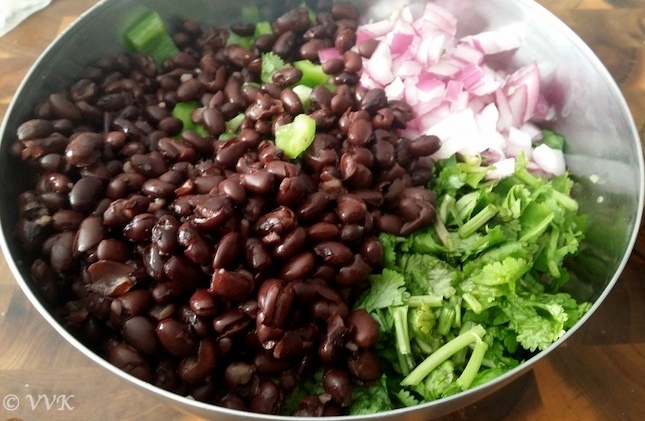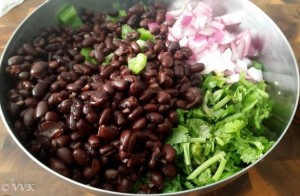 Cook the quinoa.

Wash the quinoa nicely.
Boil the water. Add a tsp of oil and ¼ tsp of salt.
Once the water to starts to boil add the quinoa and when it is half done cover and cook for 5 more minutes.
Once the quinoa is cooked, drain the water and fluff it well.
You can also pressure cook the quinoa.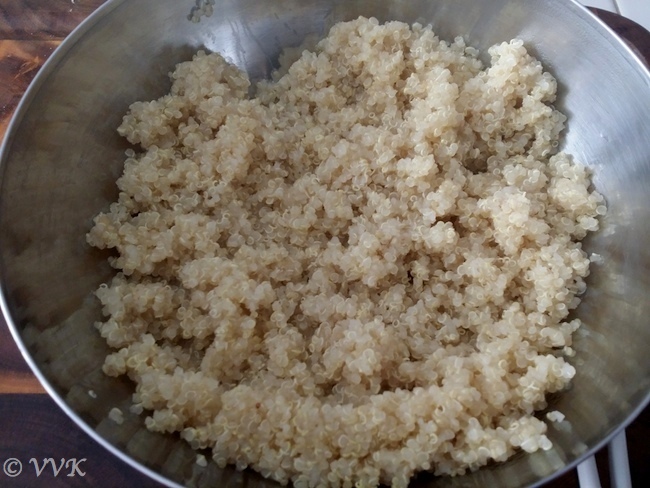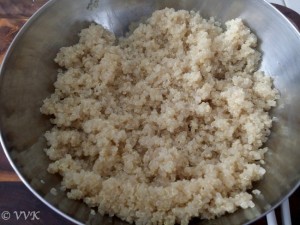 Mix every thing given under dressing.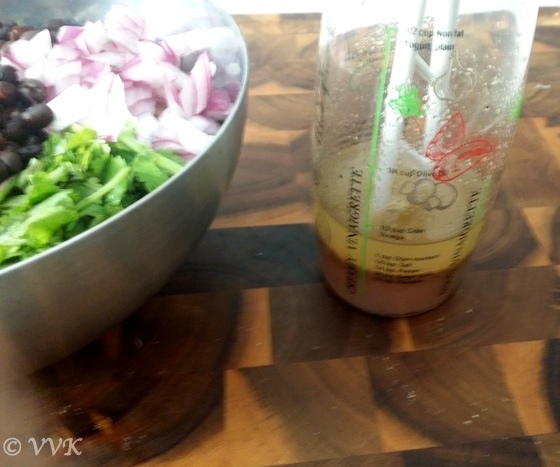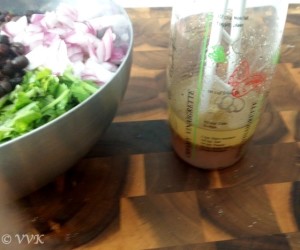 Add the chopped veggies, black beans, green chilly and corn to quinoa.
Add the dressing and mix well.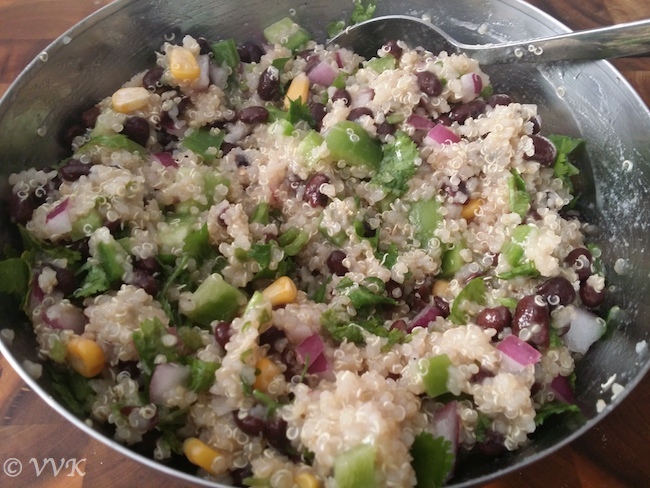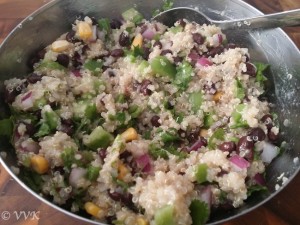 That's it. The salad is ready. Serve chilled. :-)