I had to miss last month's ICC and the blogging marathon as lot of things were happening around. Work, IMC, our move and now my upcoming India trip so things are pretty crazy. I will be missing blogging marathon for next couple of months but I didn't want to miss ICC for sure. Learning new recipe each month and reading about the background is pretty exciting. This month recipe is one such great read. You can read about this challenge here. Basically you will be given with the recipe and its source and you need to try to post it on 15th of the month. So obviously this is not my recipe and the recipe source is here.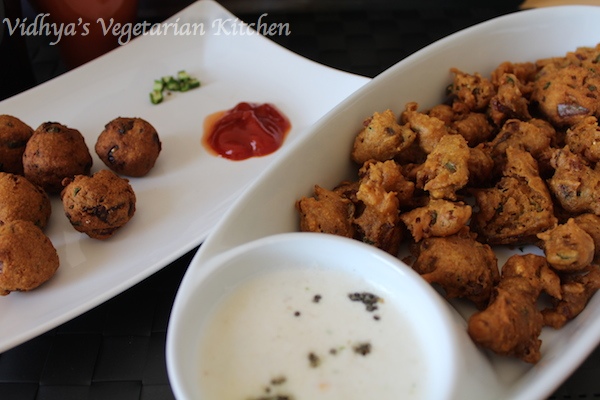 Seems like this pakoda is very popular street side food in Madras. I am still researching the reason behind the name of this recipe. Patnam can be written is pattinam too. May be madrasappatinam or chennaipattinam pakodas became patnam pokodis?? Lets the leave the name and come back to the recipe. Its an interesting recipe with the addition of besan and Fried gram / Daliya / Pottu Kadalai powder. Never included these two ingredients for pakodas.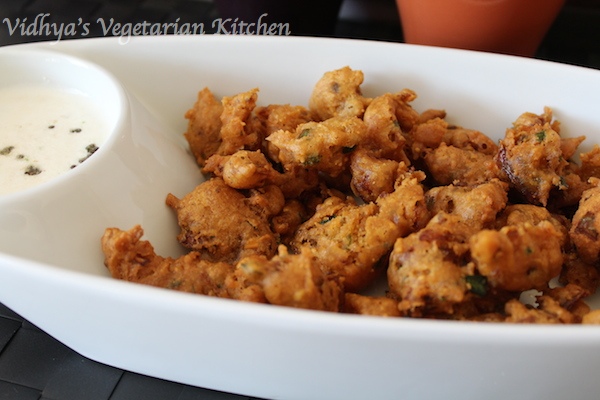 Here is the recipe.
Ingredients:
Rice flour – 1 cup
Fried gram / Daliya / Pottu Kadalai – 1/4 cup
Bengal gram flour / kadala mavu – 1 tbsp
Ghee – 6 tsps
Baking Soda – 1 tsp
Cumin seeds – 1 tsp
Finely chopped onions – 1/4 cup
Finely chopped ginger – 1 tsp
Finely chopped cashew-nuts – 1 tbsp
Finely chopped cilantro – 1 tbsp
Finely chopped curry leaves – 1 tbsp
Finely chopped green chillies – 2
Salt – 3/4 tsp
Red chili powder – 1/2 tsp
Water – 1/4 cup + 2 tbsps
Oil for deep frying
Steps:
Mix the ghee and baking soda in the mixing bowl and rub them nicely till turns frothy.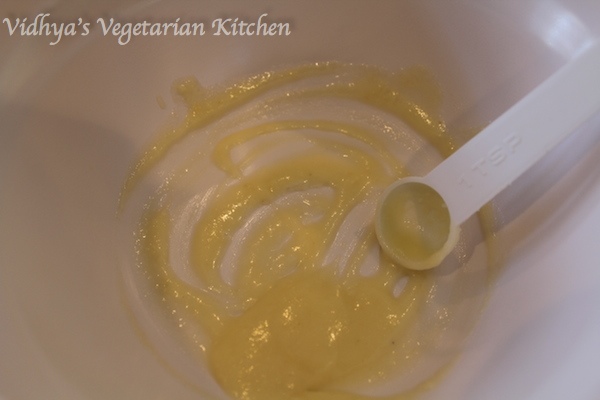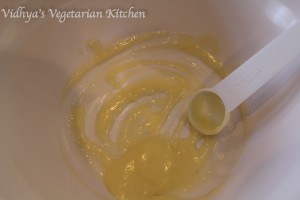 Now add all the other ingredients except oil n water. (of course all know ;-) )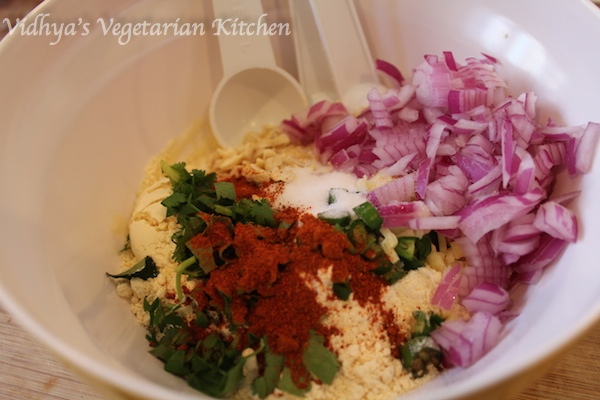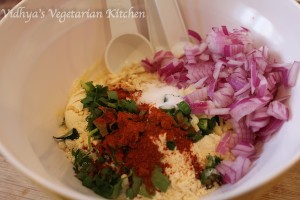 Sprinkle little water and mix them well.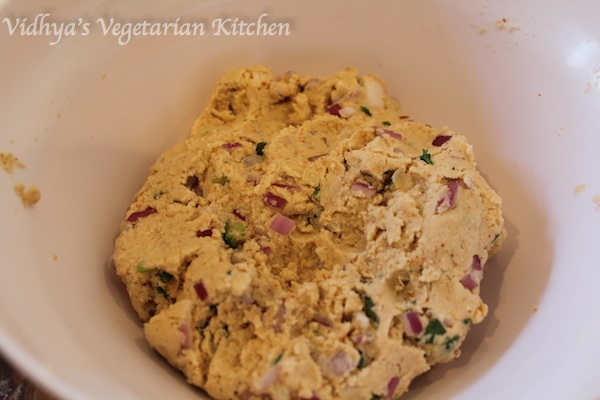 (In the recipe, they asked to make balls and fry them. I tried both balls and regular pokodas.)
In the mean while heat oil in a deep frying pan.
Slowly drop the pakodas slowly and fry in a medium heat till they turn in to golden .
That's it. Yummy pakodas are ready. Serve hot with coconut chutney or ketchup.