Welcome to the 21st day of baking mania.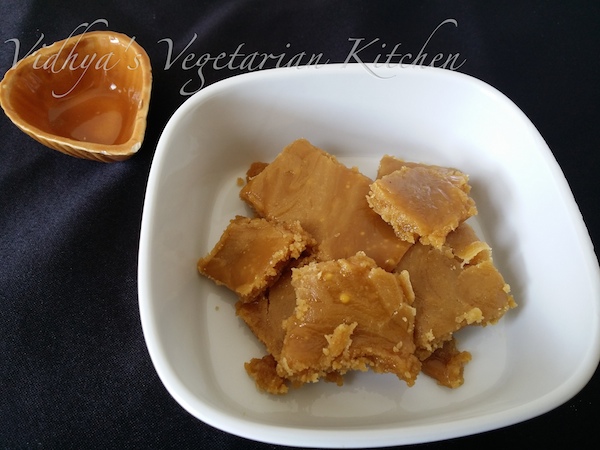 Mysore pak or pahu or pagu, however it is spelled is one of the favorite sweet of kiddo. He can eat this as a meal itself. Last time during our India trip, he kept on munching the grand sweets mysore pak. I have already posted the traditional way of doing this recipe. As it was kiddos favorite I was looking for an easy recipe. When I found this microwave recipe I was elated and this became an every now and then dessert. I can just do it for kiddo alone and I make it as thins mainly because to portion control the sweet intake during nights. I don't want to overdose with sweet in the evening or night. I took the base recipe from here and for both traditional and this one I used brown sugar / cane sugar.
Microwave Mysore Pahu thins
Ingredients:
Besan / Kadalai Maavu – 1/2 cup
Brown / Cane sugar – 3/4 cup
Ghee – 1/2 cup
Milk – 2 tsp
Steps:
Melt the ghee and keep it ready.
Grease a small plate or deep small vessel and keep it ready to set the mysore pak.

If you want thins, go for small plate or a deep small vessel for thick ones

Take 1 tbsp ghee in a microwave safe bowl and mix the besan with it.
Microwave it for 1 minute.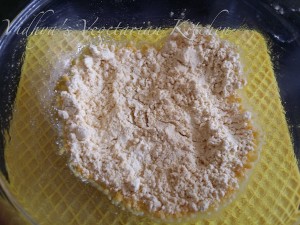 Add the milk and ghee to this slowly and mix it without any any lumps. It will be a smooth paste.
Now add the sugar and mix well.
Microwave it again for 1 minute and the mix will be thickened. Ghee will start to float on top.
Mix well again and microwave for another 1 minute.
Mix once again and microwave for 30 seconds. The mixture will be foamy and bubbly.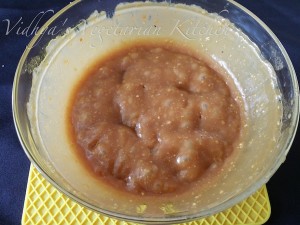 Basically you are microwaving for 2 to 3 minutes and keep stirring for every one minute.
When it is bubbly transfer it to the greased plate.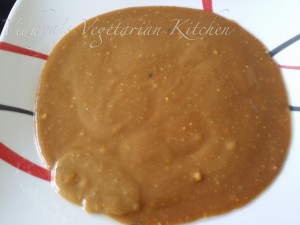 Let it cool for 6-7 minutes and cut into your desired shapes.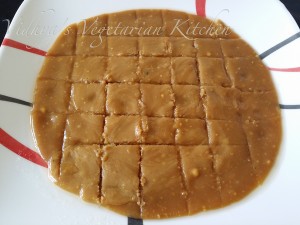 Let it cool for some more time before removing it from the plate.