So it begins! The VVK remodeling/renovation series. Last November we decided to remodel our home, precisely the kitchen and living room. Before getting into the home remodeling and renovation details, I want to start the series with how it all started and why we are documenting it here.
East or west home is the best right? And we all are always in the process of creating a cozy and comforting home. In 2015, we became the owners of our current home which was already 12 years old. It was move-in ready, and we didn't do anything significant in 2015.
Starting 2016, slowly we started small home projects. In 2016 we installed all recessed lights, and in 2017 we did wood flooring. In 2018 we did our backyard and also garage overhead compartment installation. All our projects helped in improving the value of the house as well as it improved our space utilization effectively.
These above projects became insignificant when compared to what we did this time. We completely remodeled our living room and kitchen. Wondering what laid the foundation of this enormous project – our tv konking off. Yes, yes, yes, you read it right.
How it all Started-
It all started with our ten-year-old faithful 55-inch plasma TV taking its last breath. Our living room had a built-in entertainment center, and it couldn't hold more than a 55-inch television. Whenever our television failed, we resurrected it to avoid the thought of renovation. We have done some work around the house, but the idea of a big demolition and what it could unearth was scary. We have heard unpleasant experiences and out of proportion budget from many of our friends. This time, we mustered the courage to fix our living room wall to remove the entertainment center and create a flat wall.
The life of our 10-year-old TV came to an end last June. It was beyond repair, and that's when we decided to take up the project – living room remodeling for 2019.
We called in a designer first to brainstorm some ideas. Even though remodeling was our main thing, we were focusing on using the space effectively as well. As we have an open kitchen concept, if we remodel our living room, the kitchen would surely look outdated. So that made us think about kitchen remodeling, and that got me excited. (I wanted to get rid of the countertop tiles in our kitchen)
We knew we were taking a huge step but did not jump in right away. From August 2019 to November 2019, we did all the research and did the design and went to all the stores (cabinets/stone, etc.), and learned about all the possible options and choices we have. We met a lot of contractors as well. And finally, we started the work in December of 2019, and it went all the way through Feb 2020.
Sneak Peek-
I know I need to improve on clicking non-food pictures but here is the sneak peek of our living room and kitchen before and after remodeling.
Living Room Before Remodeling-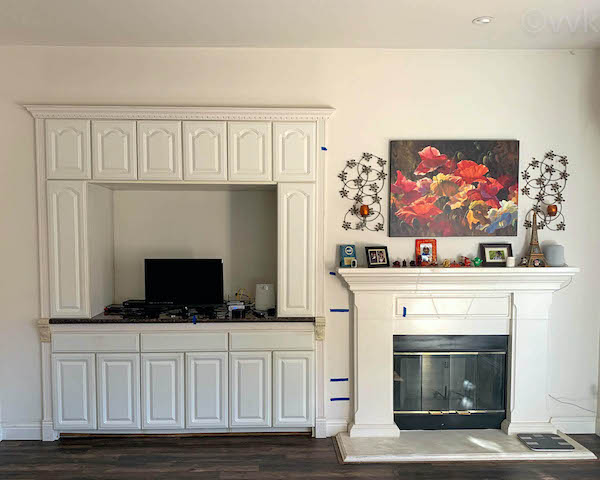 Living Room After Remodeling-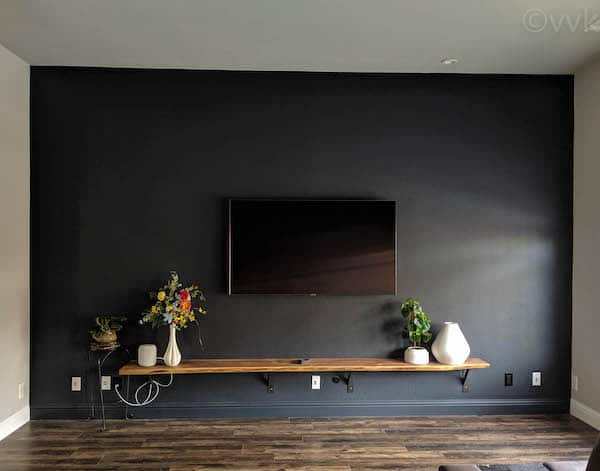 Kitchen Before Remodeling-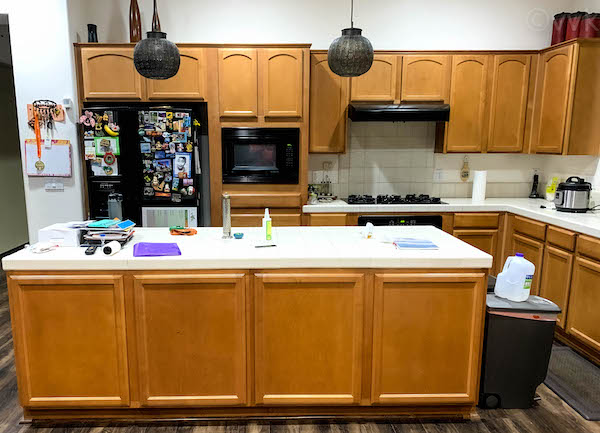 Kitchen After Remodeling-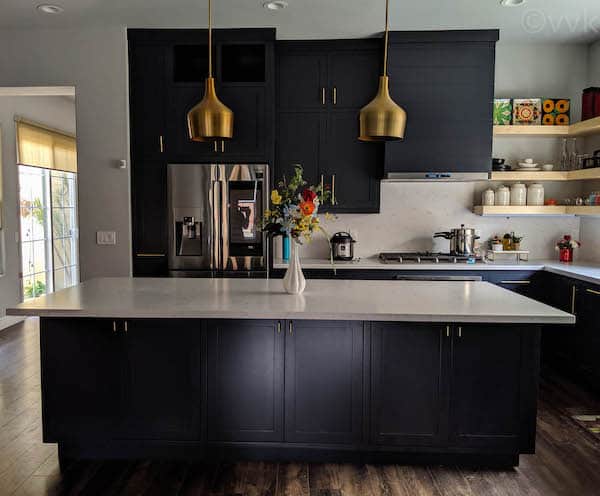 Now that I have shared a little background on why we started this remodeling project, let me share why we wanted to document all these.
Why We are Sharing this Information-
We don't have any experience in design or construction before this attempt. We spent a lot of time researching before we started the project. Unfortunately, we didn't find much information that could help a novice homeowner like us to make informed decisions. Our intent with this series is to make it easy for other homeowners to find the information they need to make these decisions.
Next, in this series, I will be sharing things to consider before remodeling. So stay tuned. PS – check this one-pot recipe meal planner for what I cooked during our renovation.