Today's post is not related to Blogging Marathon but a guest post from Jayashree of Evergreen dishes. I came across Jayashree's blog in google plus and we slowly started to converse via blogs and then in FB. :-) One fine day she pinged me and as we were chatting, she asked me if she can do a guest post for me. I was super elated and agreed right away. I love her blog and she has compiled over 100 useful cooking tips and hints as an e-book.
Here is her website and other social media information,
Over to Jayashree..
Hello all,
I am Jayashree from evergreendishes.com. It is indeed nice to meet many bloggers who turn out to be good friends. Srividhya is one of them, whom I have met in the blogosphere and found to be a friendly and warm person. Our cooking seem to be the same kind, vegetarian and south Indian. When I saw that she accepts guests posts, I decided to write one for Vidhyas Vegetarian Kitchen, but did really take sometime. I was busy with other things at home and hence the delay. Thank you Srividhya for putting my post here.
Today, I am sending to you all nutritious granola bars. These bars are just too good and ideal for children. It can be given in the mornings or as a snack in the evenings. It is a blend of dry fruits with oats and cornflakes. Hence, anybody can have these energy bars.
Ingredients :
Cooking Oats 1 cup
Corn flakes 1 cup
Dry fruits ¾ cup ( cashew, almonds and pista ¼ cup each )
Raisins ¼ cup
Melon seeds ¼ cup
Sugar 1 cup
Ghee 1tsp
Method :
Crush the corn flakes and keep it aside.
Lightly roast the oats, dry fruits and melon seeds separately. Let them cool
Mix raisin and corn flakes along with the above ingredients.
Grease a plate with ghee and keep it aside.
In a thick bottom pan, caramelize the sugar. Keep stirring. Let it turn to a golden brown color.
Remove from fire and the mixture.
Spread it quickly with the back of a spoon. Alternately, you can put it on platform and roll with a rolling pin.
Cut into squares . Granola bars are ready.
When cool, store in an airtight container.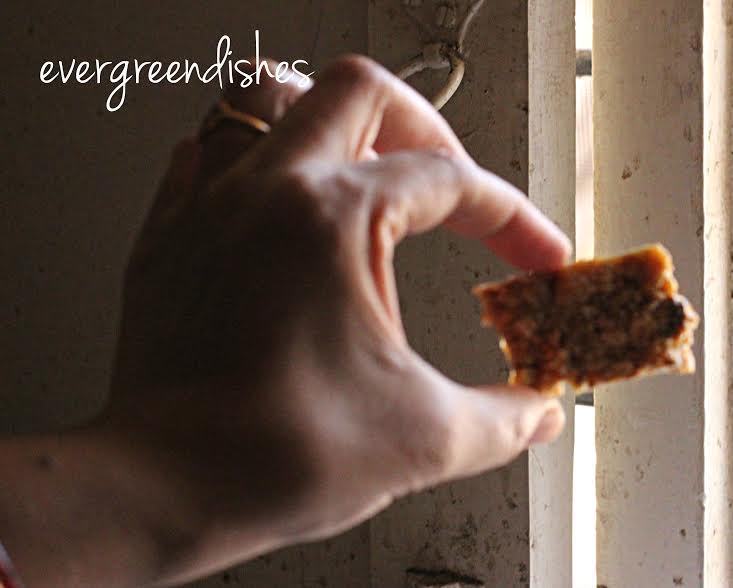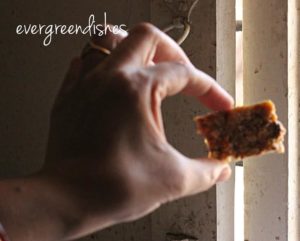 Take a note :
You can alter the measurements of dry fruits.
Walnuts can also be added.
Do add a little more sugar, if you need.