Waffles is one of kiddo's favorite dish. Its a great finger food for toddlers too. Give them one triangle of the the waffle and they can slowly chew and enjoy them. This is great when they are teething too. Earlier I used to get frozen waffles and just warm them in the bread toaster or tawa. Later I thought why can't I get a waffle maker and make my own. The batter is pretty much same like pancakes. So got the waffle maker and started preparing them at home. For this recipe, I am going with half and half combination of wheat and All Purpose Flour.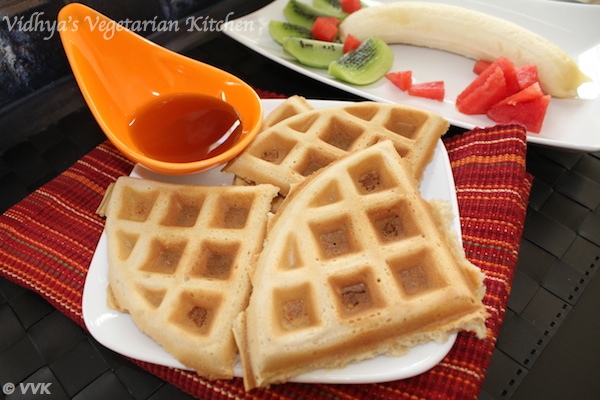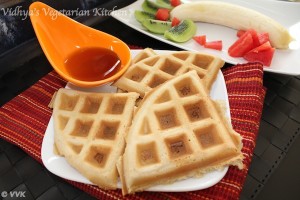 This recipe yields two 8 inch round waffles. (Err my that's my waffle maker dimension) You can add any mashed fruits to this recipe and instead of sugar you can also add maple syrup. This eggless waffle took 6 minutes to cook. Please check them constantly after 4 minutes. If you want a crispier waffle cook for couple more minutes. But the timing depends upon the make and the temperature setting of you waffle maker. So please read the instructions carefully in yours before preparing.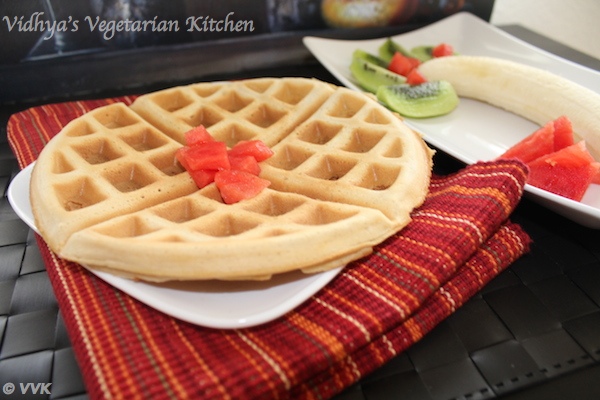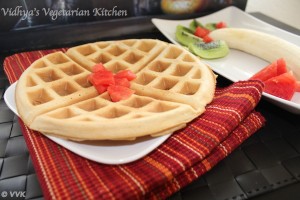 Here is the recipe,
Ingredients:
Wheat flour – ½ cup
All purpose flour – ½ cup
Water – 1 cup
Milk – ½ cup
Baking Powder – 1.5 tsps
Sugar – 1 tbsp (Adjust accordingly to your taste)
Vanilla extract – 2 tsps
Salt – a pinch
Oil – 1 tbsp
Steps:
Preheat the waffle maker . I usually keep in my medium setting. (This is the waffle maker I have)
Now mix all the dry ingredients and then add the wet ingredients.
Mix well and make sure there are no lumps. It should be pretty much like dosa batter.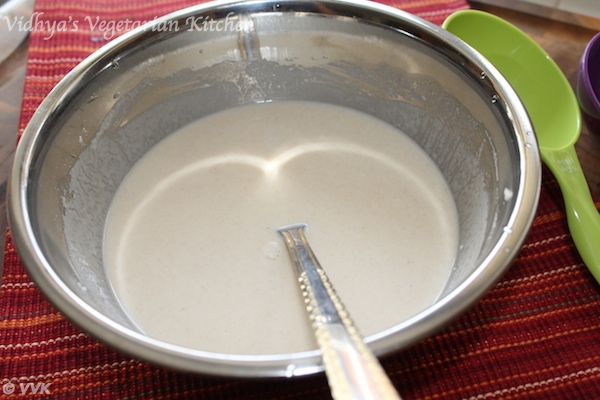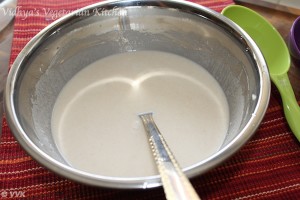 Once the waffle maker is hot and set, pour the batter so that it covers the entire circle area and close it. (Cook it according to the instruction given in the manual)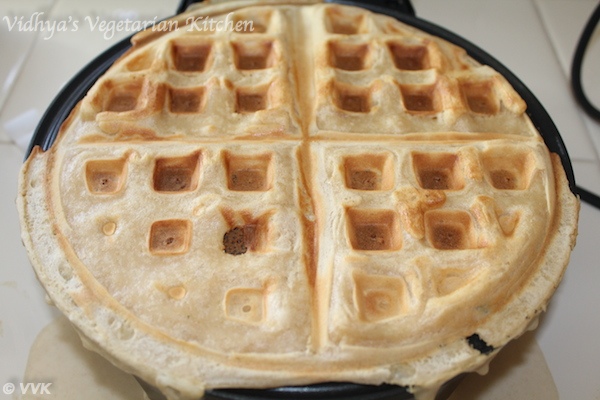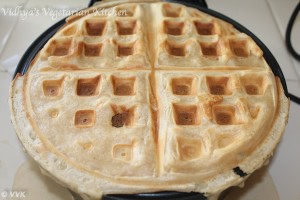 After 6 minutes I opened mine and took it off.
Prepare the other waffles in the same way.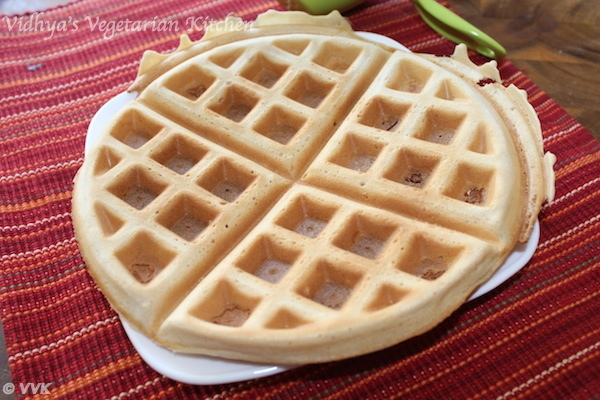 That's it. Waffles are ready. Serve it right away with syrup and fruits.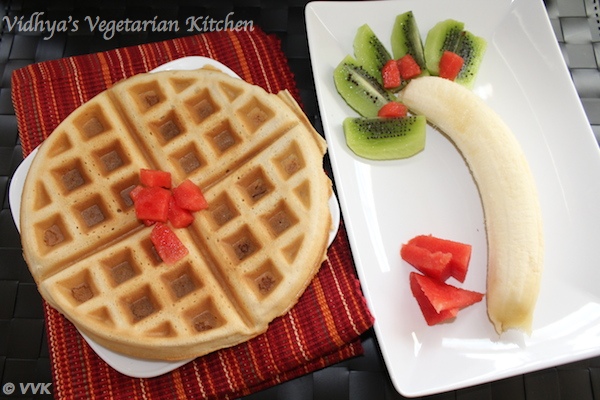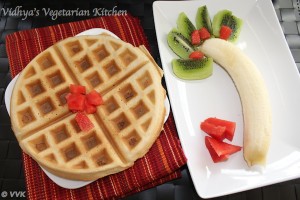 Sending this entry for Valli's breakfast event.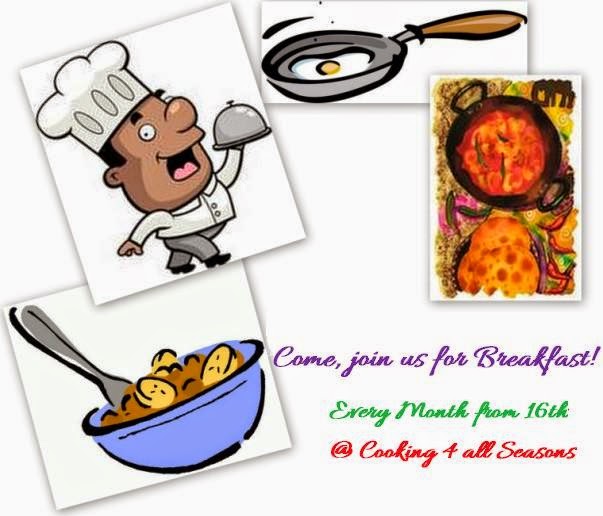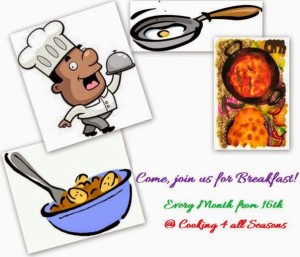 Check out the Blogging Marathon page for the other Blogging Marathoners doing BM# 56
[inlinkz_linkup id=533221 mode=1]