As I have mentioned before, I am a winter person. (Except for the day light saving). The holiday spirit here is amazing. Also the decorations, lighting, the smell of pine cones, apple, cinnamon, sage are lovely. We started celebrating Christmas when the kiddo turned 2. We set up the Christmas tree and do gift exchange. How can I celebrate Christmas without cookies and cakes, especially gingerbread cookies? It's also a great activity for kids. Making them to cut the cookies and decorating them is always fun.
Here is out Xmas deco for this year.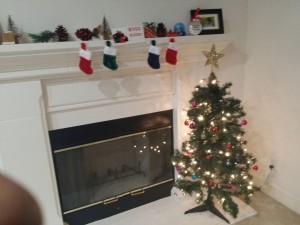 This time I went for store-bought icing and let the kiddo to decorate all the cookies. The base recipe is taken from here. But I modified the spice levels as kiddo cannot handle too much of ginger.Also here is my little hand mixer that I use for baking.