We all want to eat real homemade fresh food. But after a long tiring day, how many of us have the luxury to prepare fresh food? I always wanted Artifical Intelligence to penetrate into the kitchen and fulfill the basic needs. And that dream has come true. I am so excited and thrilled to share about Rotimatic.
Disclosure: This is not a paid post. I received this product for review from Zimplistic, but the opinions and thoughts expressed here are my own.
Before explaining to you what is rotimatic, let me share you this story. A few weeks ago I visited my BFF, and she owns a rotimatic. I am visiting her for the first time after she came back from Canada. We had dinner together, and of course, she prepared rotis using rotimatic. I have seen the ads for rotimatic but never seen one in live action. I am not exaggerating, but honestly, our (Vaandu, my mom, M and I) jaws dropped.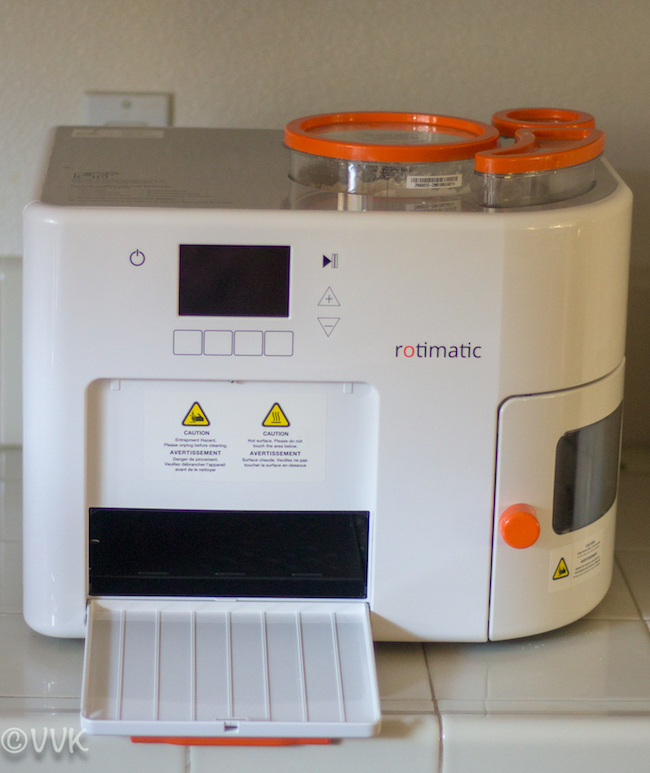 Rotimatic – All in One Machine
I saw an all in one machine, that measures, mixes, kneads, flattens, cooks, and puffs the rotis. All you need to do is add the flour, water, and oil. Nothing else and one touch/press and after 6 minutes of warm-up, rotimatic delights us with fresh and hot rotis. No other additives or preservatives. Isn't that the highlight of the homemade food? We know what goes in to make the food.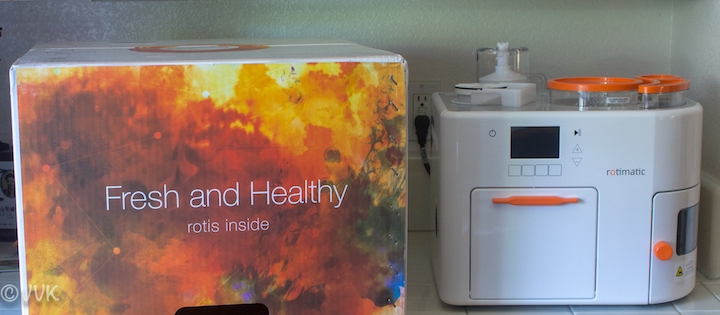 The very same week, when I got an email from Rotimatic for collaboration, I was surprised and shocked at the same time. I said yes but as always after few sets of questions and my queries about the product. The team was so patient to answer all my questions.
The Rotimatic Series:
I received my Rotimatic last week and it is all set now, and I started making rotis for dinner, and I pack it for lunch and needless to say how I love it so much. I know what you are thinking? This post is more like an announcement post. But where are the review and my opinion of it? It will be up in the coming weeks.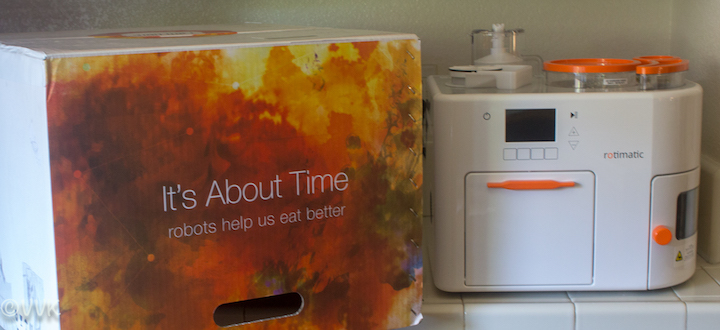 Like Instant Pot, I want to do a complete Rotimatic series too. By that way, I will explore all the features(pros and cons) and its app (oh yeah it has an app also).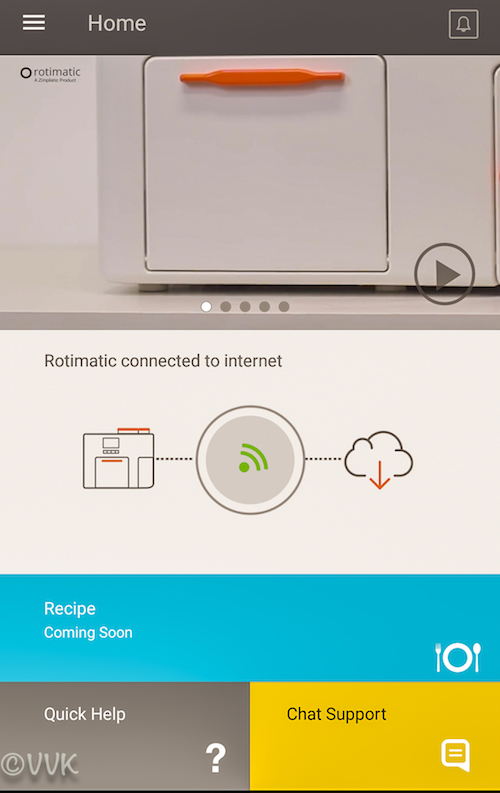 Stay tuned for the honest review, recipes and how Artificial Intelligence can change your kitchen.
Disclosure: I received this product for review from Zimplistic, but the opinions and thoughts expressed here are my own.