A kitchen without knife – no way. We all very well know how important knives are for our day to today cooking. A good sharp knife plays a significant role in the kitchen. I am a kitchen gadget fanatic and when I got an opportunity to try and review the "Complete six-piece precision knife series set" from Edge of Belgravia I was super excited and immediately said yes. When I saw the knives that came all the way from the UK, I was utterly mesmerized. I should call these as black beauties.
Edge of Belgravia is one of the world's most innovative and bold chef knife brands. The precision set is created by the contemporary London Designer Christian Bird. The complete precision knife set consists of 6 knives each curated to meet the specific needs of the chef and each knife in this set is uniquely designed for a particular purpose and task. All these knives are stainless steel and if you like to know it specifically its the 5Cr15MoV. It is a medium hard stainless steel which is ideal for edge retention with ease of sharpening.
Here are the individual knife details: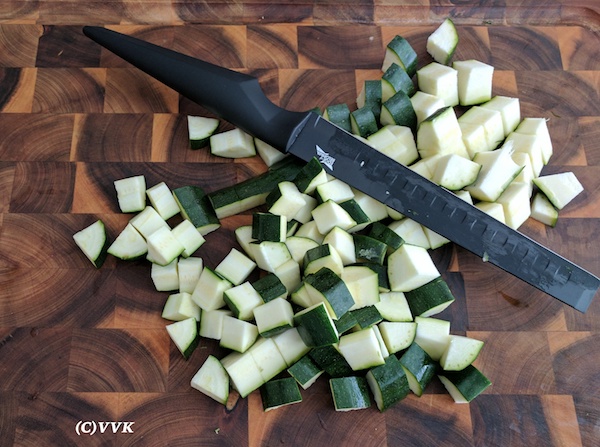 Slicing Knife: I use this quite often these days. It's perfect for chopping your day to day veggies and fruits.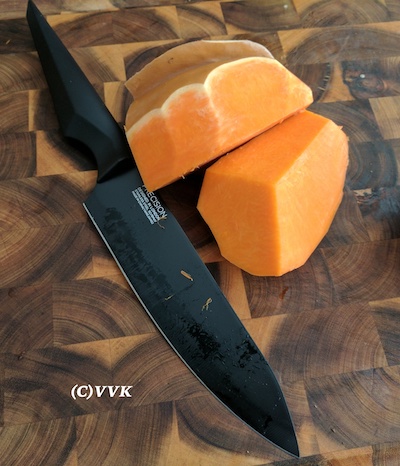 Chef's Knife | 7.5 inches: It's a multipurpose knife which is perfect for slicing and mincing, and I used this knife to chop my red pumpkin, and I was able to slice them with unbelievable ease.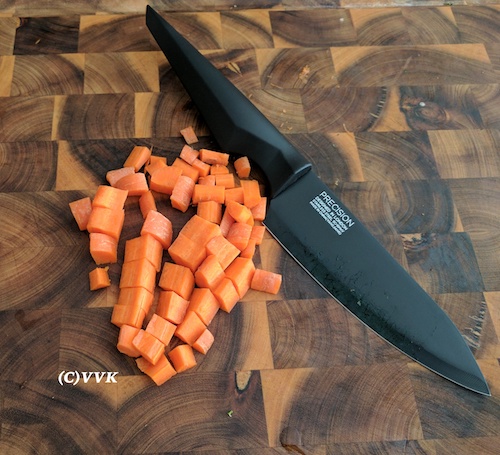 Chef's Knife | 6 inches: It's same as above, but the length is different. I prefer the 7.5-inch chef's knife.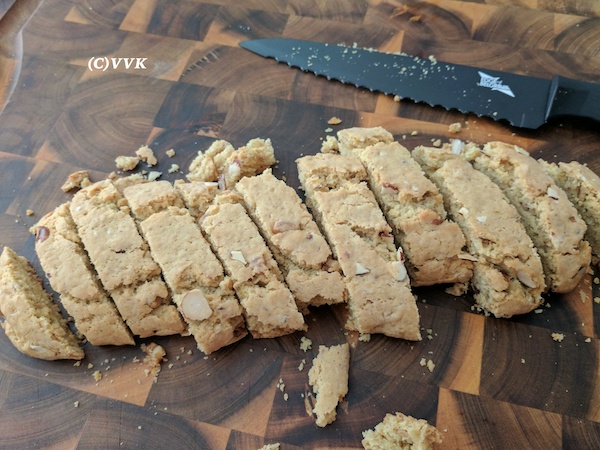 Bread Knife: The bread knife has the serrated edge to ensure that bread remains airy. I learned about the purpose of serrated edge only after using this knife.
Filleting knife: If you are shrugging with filleting and boning, then this knife is for you. And what I found on the Edge of Belgravia's site is that it is the perfect tool for complex seafood. I used it for fine chopping shallots, ginger, and garlic.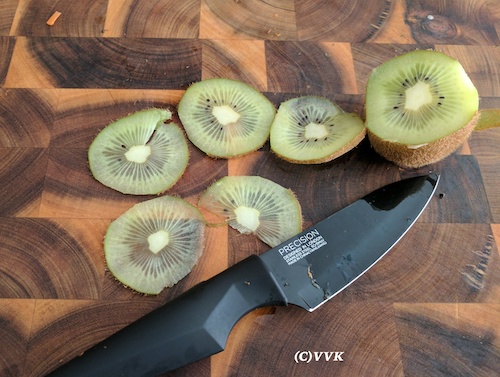 Paring Knife: Being a food blogger, I decorate my plates with sliced veggies, and this paring knife helps to slice a lemon or kiwi for to the finest detail.
Here is the simple video that demonstrates the use of this knife set.

What I like about the knife,
Their cutting ability. I never thought dicing and chopping could be this easy and needless to say about the precision.
Well, I like all the six knives as each has its particular purpose. I pretty much tried all the knives also I tried chopping the hard pumpkin to cutting 5 to 6 okras at a time and slicing the bread.
I like faceted shaped handle of these knives. It gives a good grip and helps to chop and dice effortlessly.
The elegant design. It's sure a decor in your kitchen.
Handling and Care:
It is recommended to hand wash and dry the knives after the use and not to wash in dishwater.
As the knives are new, I didn't try sharpening them. I hope the non-stick coating stays intact.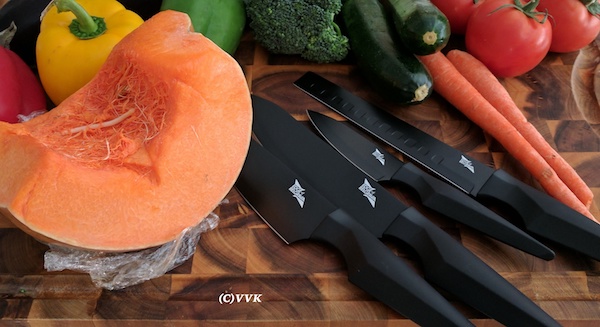 Where to buy,
You can find all these knives at an affordable rate in Edge of Belgravia website. They have a different set of buying options. Either you can buy them as a six piece set or four piece set or as a two piece set. If you interested in just one knife then they have an option for that too.
I would recommend this elegant and highly functional knife set. A must have in your kitchen. As they say on their website, with this knife set in hand, Michelin stars are within easy reach. :-)
This is a sponsored post, but the opinions and thoughts expressed here are my own.