Chocolates – just typing the word makes me smile. When I crave for sweet, the first thing I lookout for is milk chocolate. It's a universal truth that chocolate is one of the most popular sweet across the world irrespective of age and gender. Chocolate makes you happy; it lifts your mood and relieves your stress and a great relaxant too. One of the interesting chocolate facts is that, the smell of chocolate increases theta brain waves, which triggers relaxation [1] Also we know that eating dark chocolate reduces the risk of heart disease.
Ok, I am not going to talk about history of chocolate or how it is prepared and processed or about chocolate facts but about an interesting way of gifting them. Be it any occasion; birthdays or anniversaries or holiday parties or corporate parties or employee recognition or birth announcements chocolates are one of the best gifts. Let's make these chocolate gifts more unique and special by personalizing and customizing via Chocotelegram. Prepared with finest Belgium Chocolate, Chocotelegram lets you customize your chocolate in multiple ways and all via their online site.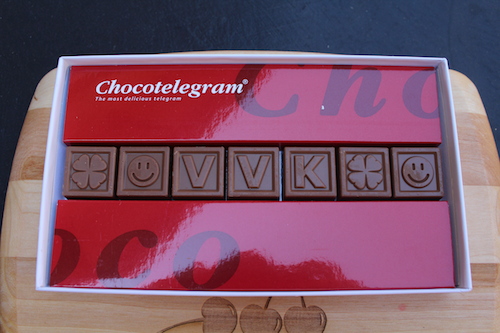 Create your own Chocotelegram. – This is what I tried and here are my customized chocolates. All you need to do is pick your chocolate size, the variety (milk or dark) and add your message and order. You can add flair to these messages with unique icons and symbols. Look what I tried,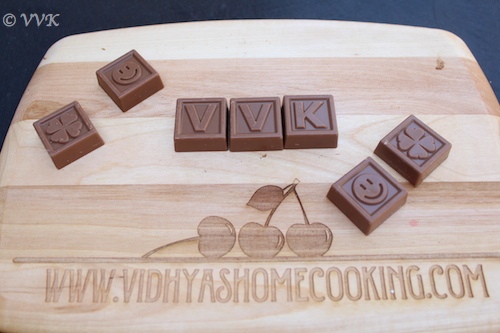 Create your own Choco Image – This is an interesting option. As they say it's one of a kind and all your need to do is upload your favorite image and Chocotelegram takes care of the rest by printing it on a delicious Belgium chocolate. (Of course by the FDA approved inks)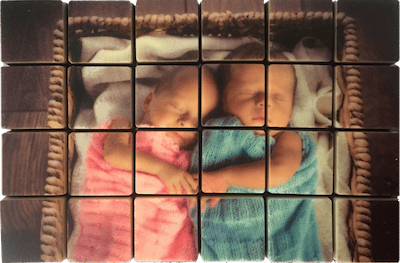 Create your Express Choco grams – Sending chocolates for special occasion. Pick one from their express Chocograms and add a personalized Gift card to your Delicious message in Belgium Chocolate!
Online Shopping Experience:
I really liked their secured shopping flow. Once you create your account, it's easy to customize and order online. I was able go back and forth during my personalization and edit them without any issues. Here are some of the screenshots that I took while ordering mine.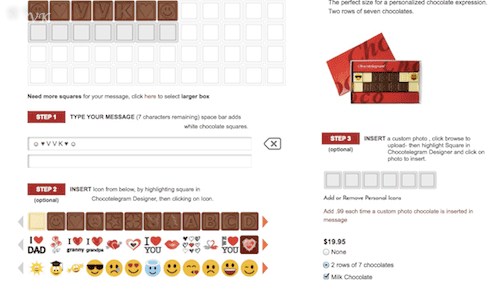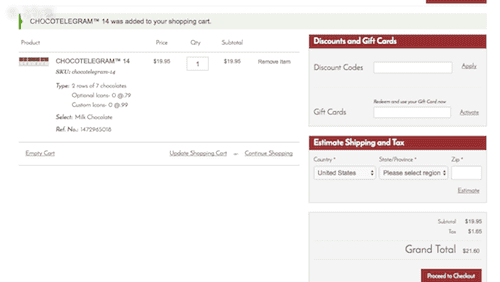 Delivery and Package:
Chocolate is the only edible substance to melt around 93° F, just below human body temperature. That's why chocolate melts in your mouth. I know the question that you all have in your mind. Don't the chocolate melt during the transit? Yes, but Chocotelegram takes care of that. I really liked the way they pack the chocolates. They provide the no break and no melt guarantee and they stay true to their words. The chocolates are tightly wrapped in an ice package/refridgerant like below.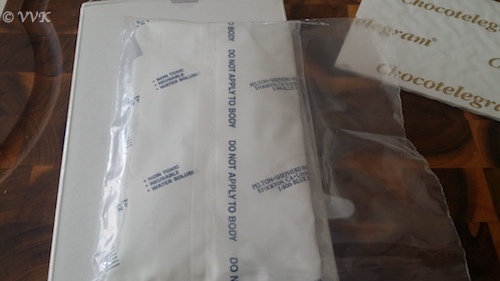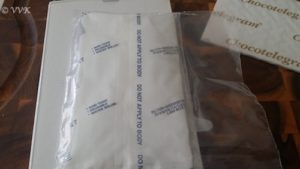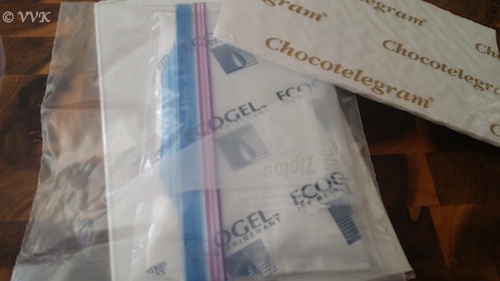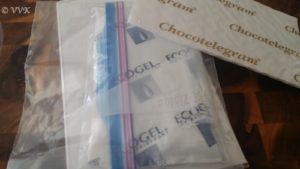 I think I have done enough talking now let the chocolate do the talking. Click this link and get your 20% discount with the coupon code "BloggersROCK" (Valid until 10/30/2016). Also Chocotelegram is extending a $25 giveaway (US residents only) to VVK readers. No contest and no hard rules. Just like their FB page or follow them via twitter or pinterest and also follow VVK via pinterest to win the gift card. More details in the widget.
[1] http://www.factslides.com/s-Chocolate
Disclosure: All these are my personal opinion and I was provided with a free product for this review.
ChocoImage Image Credits: Chocotelegram