This weekend was one of the exciting weekend. Met my undergrad buddies V & S. S had prepared a typical South Indian Meal. Rice, Sambhar, Puli kuzhambu, Rasam, Pudalangai kootu, Vazhakai Kai, Potato roast, Papad and spinach rotis too :-) Eat, chat and gossip – this is what we did. Came back home and slept crazily that I didn't even feel the 6.1 earthquake that affected bay and Napa when all my colleagues felt it. Thank God, the majority of injuries are non-life threatening.  But its scary though.
When I goto India, I do get lot of gifts, but when my friends go for vacation and come back, I get gifts too. (I am spoiled that way :-) ) My friend P, got this cute mothak mould for me from Mumbai. So far I have never used mould for making kozhukattai. I make my own shapes :-) Before vinayaka chathurthi we wanted to try this mould. So sunday evening, we both decided to make mothakam/kozhukattai together.  We tried the mould, also we tried hand made mothaks and I tried my regular boat shaped kozhukattai :-)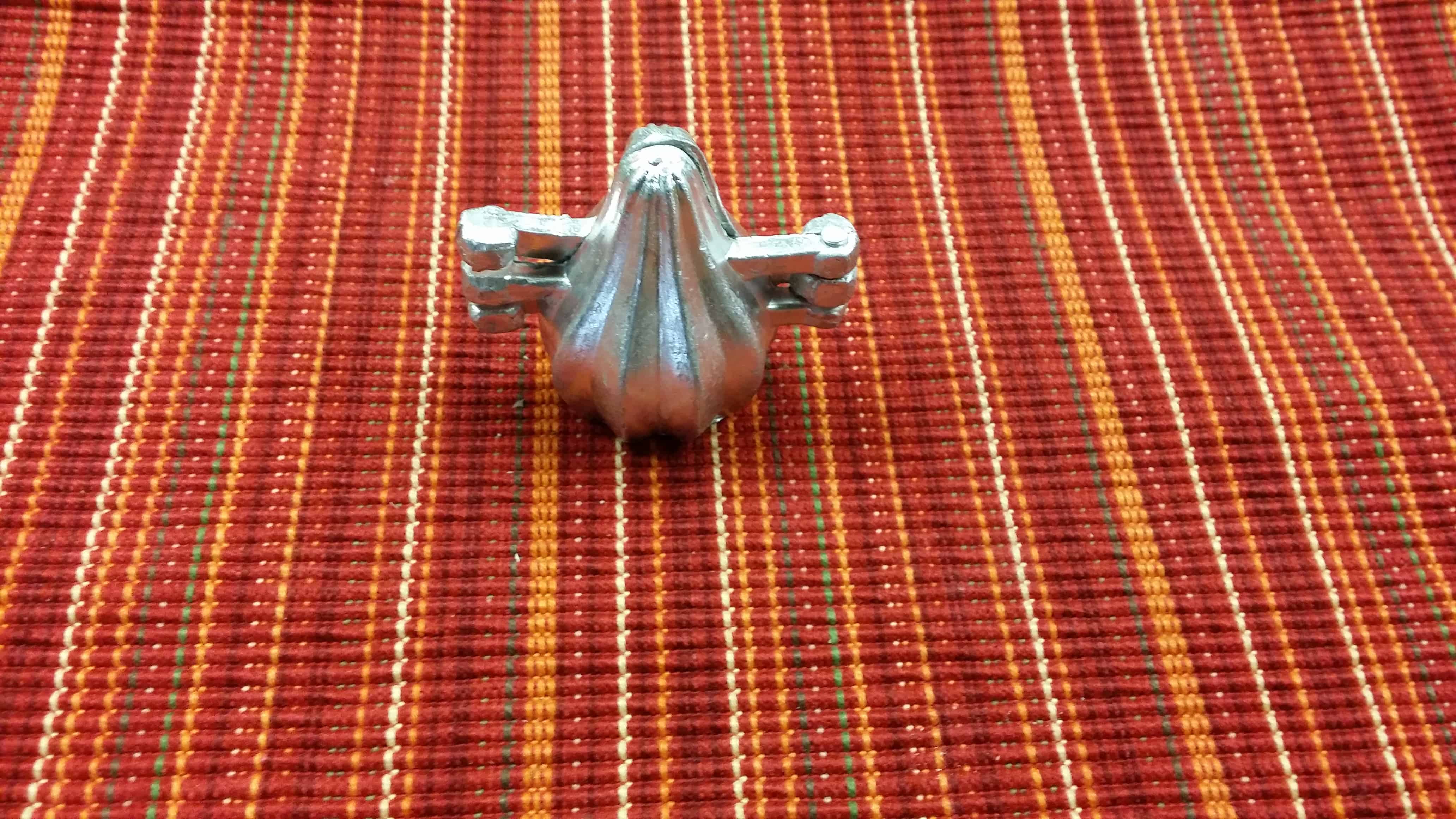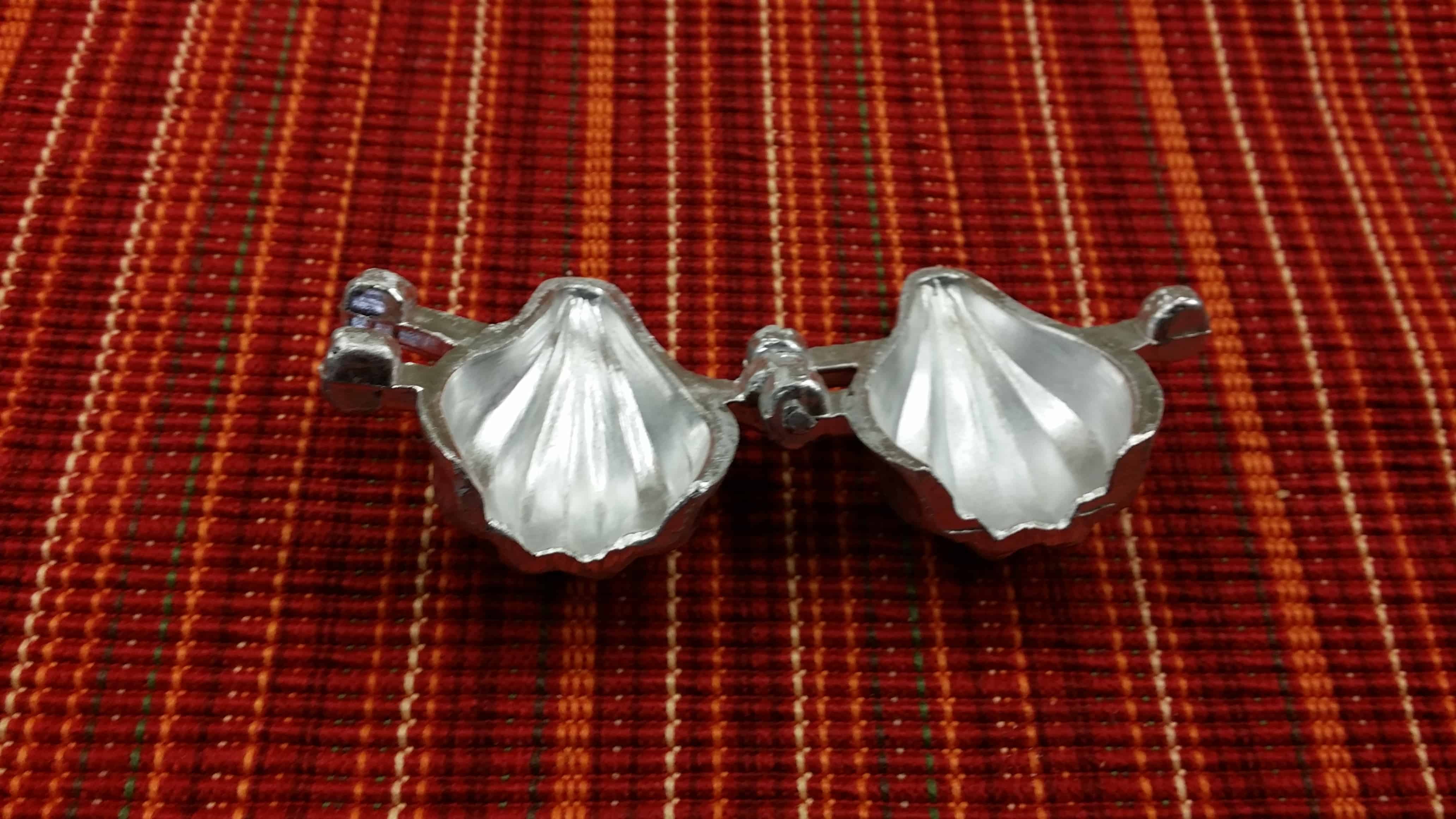 Kozhukattai – I need to do this for Varalakshmi vratham, Garuda Panchami, first week of mangala gowri, Vinayaka Chaturthi and for saraswati poojai also. I need to do two varieties, coconut filling and sesame filling. Right now I am posting the coconut filling.
So here is the recipe:
For the filling: Coconut Pooranam
Grated coconut – 1 cup
Jaggery – 3/4 cup (Adjust according to your taste)
Water – 1/4 cup
Elaichi/Cardamom powder – 2 tsp
Poppy seeds/kasa kasa – 2 tsps (optional)
Ghee – 2 tsps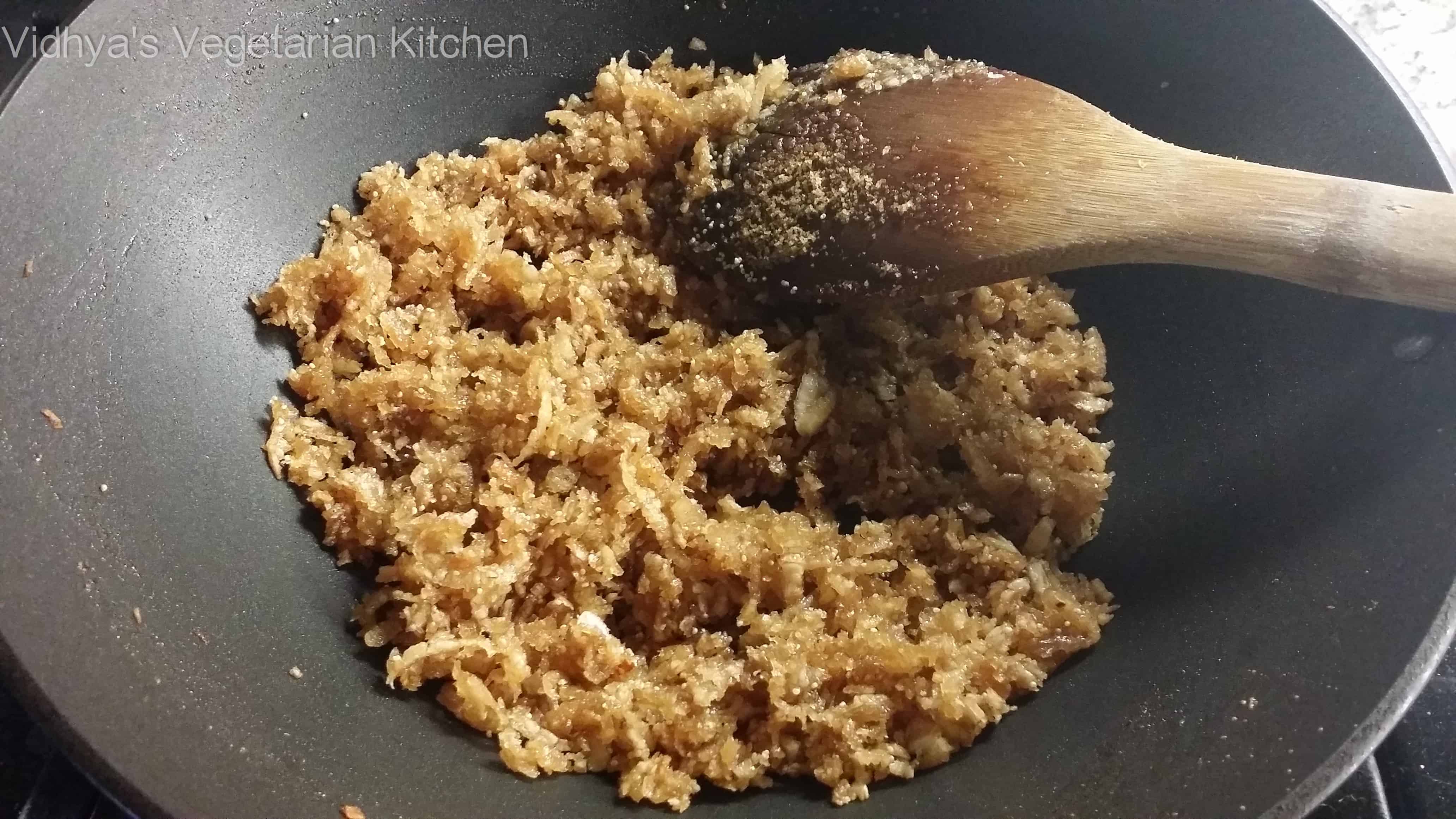 For the cover:
Rice flour – 1 cup ( I just used the store bought rice flour)
Water – 1 cup
Gingelly oil or ghee – 1 tsp
Salt – a pinch
Sugar – 1 tsp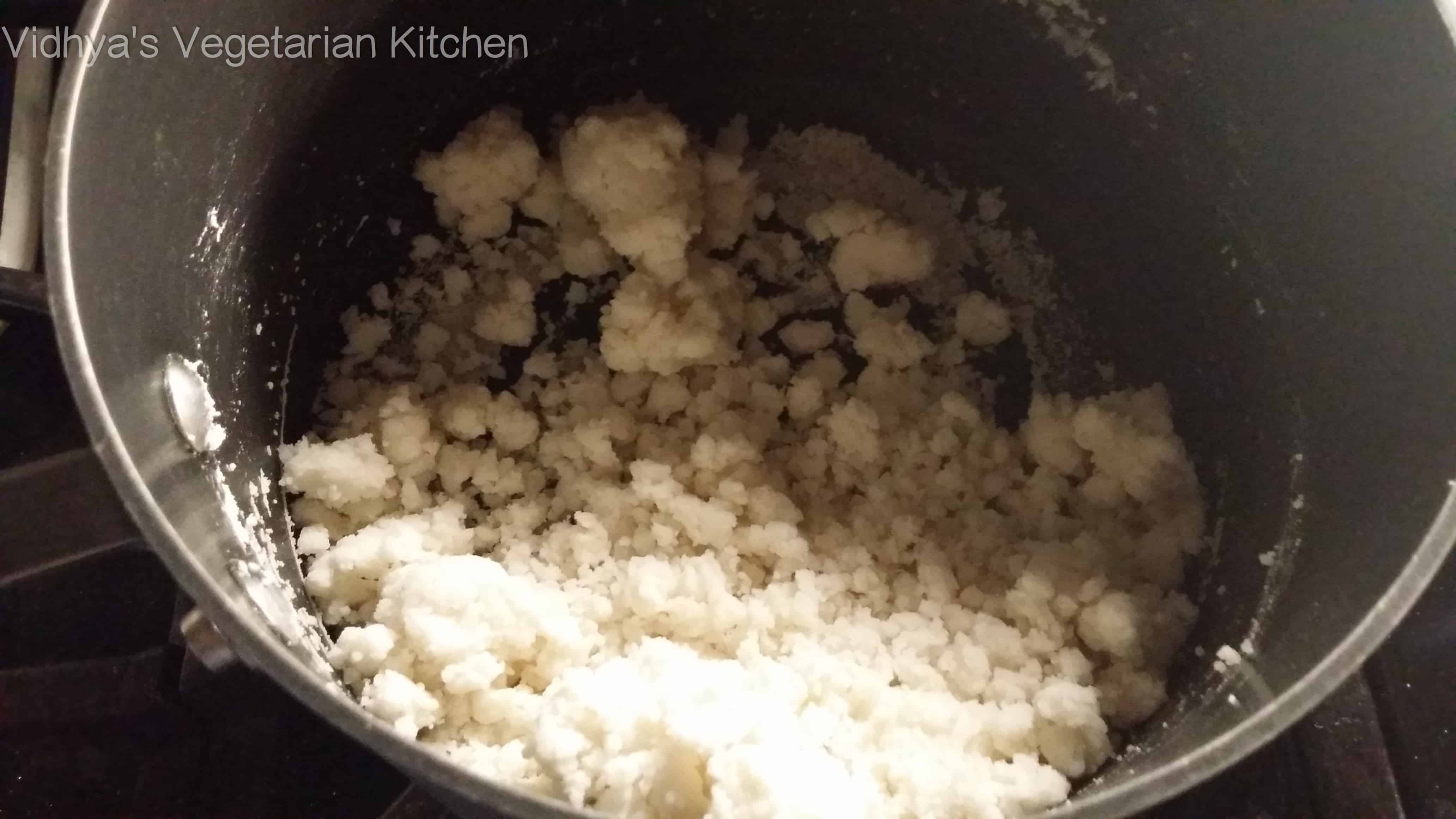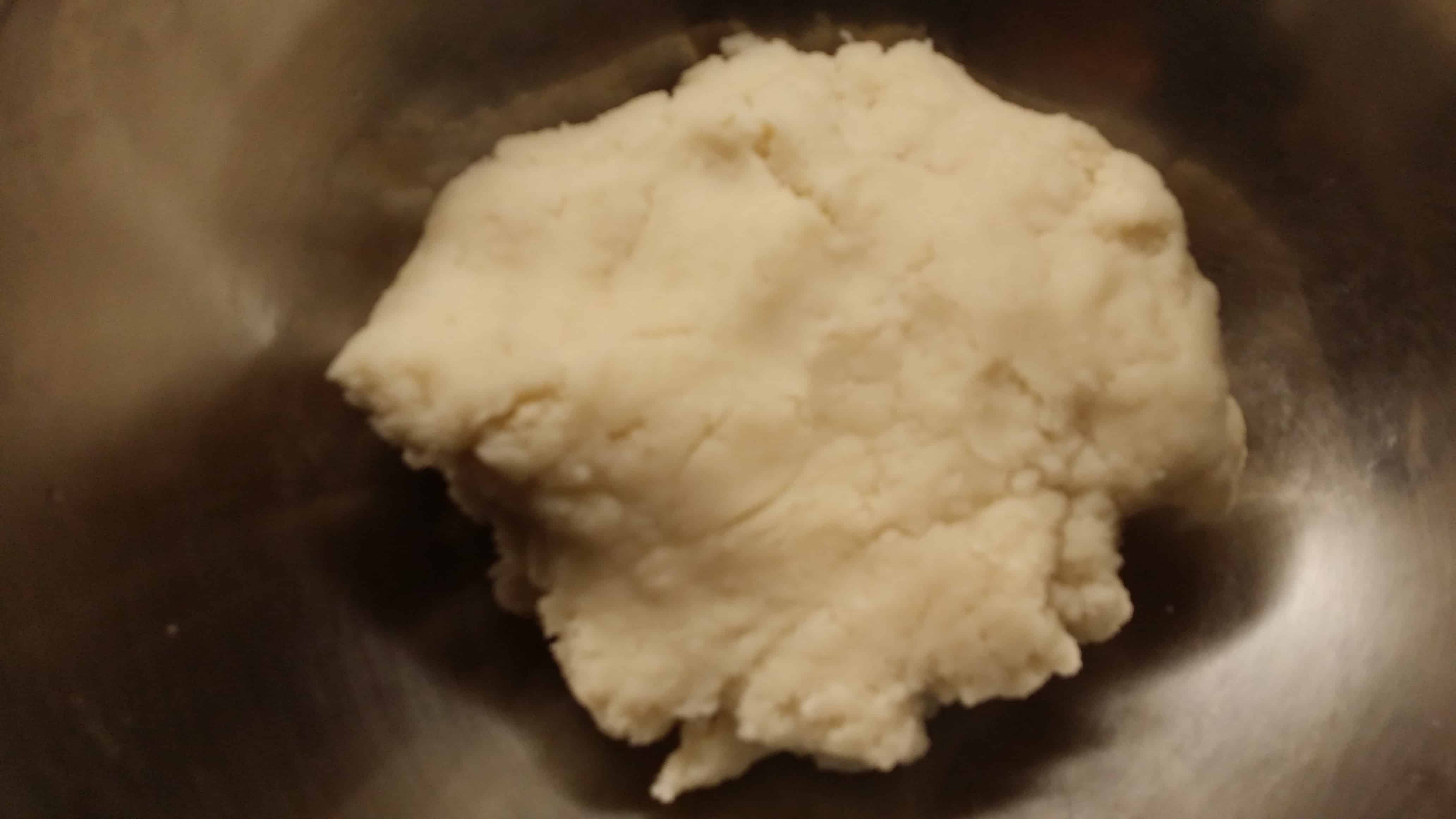 Steps:
Pooranam or filling:
Heat the kadai and add ghee.
Once its hot, add poppy seeds, if you are using.
Let it roast for couple of minutes, then add water and jaggery.
Let the jaggery dissolve completely and then add coconut and elaichi powder.
Cook till the water gets evaporated and keep it aside.
Cover:
Boil the water in deep bottomed vessel by adding oil/ghee, salt and sugar.
Once the water starts boiling, add the rice flour slowly and keep it mixing it.
Mix the flour well, cover it and reduce the heat.
Turn it off in couple of minutes and let it sit for 5 minutes.
Mothakam/Kozhukattai process:
While the flour is warm, grease your hand with ghee or oil, and knead the dough nicely  ( so that the outer cover doesn't break.)
Now make small balls out of it and start  pressing it so that you get nice thin circle.
For boat shaped kozhukattai, take sufficient filling and keep it at the center of the pressed circle and close it so that it forms a semi circle. Now close the edges with your fingers and press the edges with fork to get nice pattern. (Pressing with fork is optional)
For mothak shape, press the dough balls into a small cup and fill the pooranam inside and bring the edges together and close them.
For the mould, we just followed the instructions and will post a video soon, before saraswati poojai :-)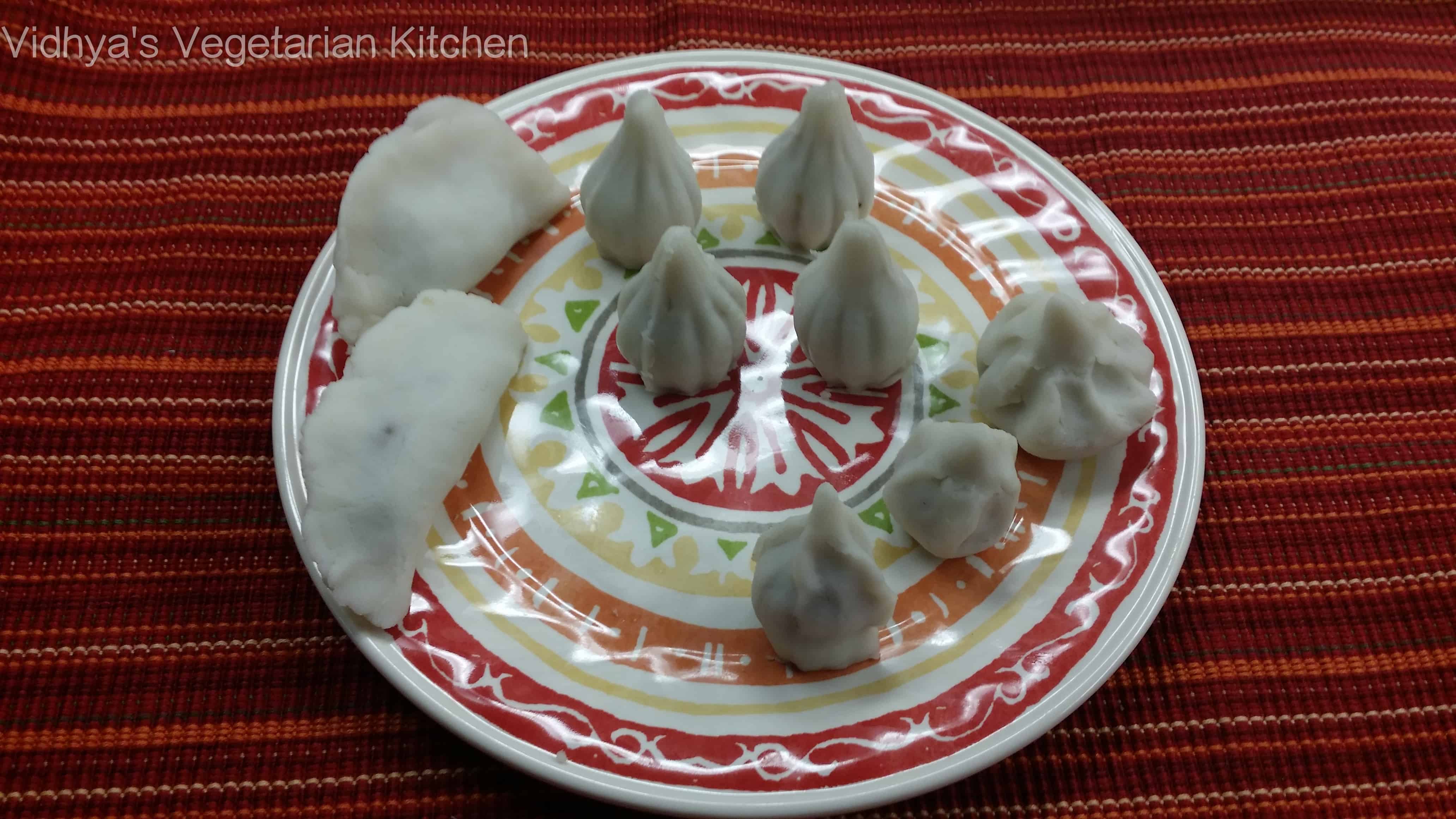 Once the kozhukattais are done, steam them for about 10-12 minutes and thats it yummy coconut filling mothaks/kozhukattais are ready.
Enjoy and Happy Vinayaka Chaturthi :-)