Instant Pot has become quintessential gadget in the kitchen these days. My love for Instant Pot and cookbooks are no secret, and it is universal. :-) Today I am going to share my thoughts about "The Essential Indian Instant Pot Cookbook" by Archana Mundhe and also there is a giveaway of this book so don't miss it.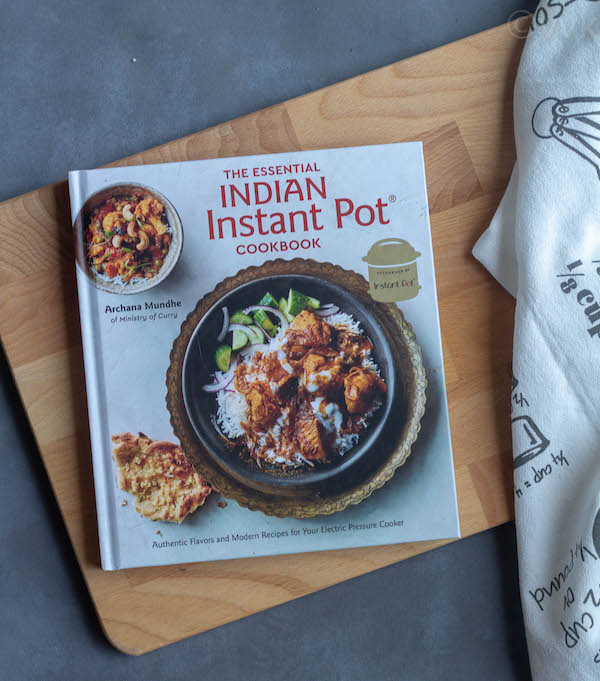 The Essential Indian Instant Pot Cookbook written by Archana Mundhe of Ministry of Curry, published by Ten Speed Press is a fantastic book with a wide variety of Instant Pot Indian recipes. All those who have Instant Pot will know Archana for sure. Her Instant Pot recipes are quite famous, and I love her recipes as well. When Archana sent a copy of her book, I was delighted to try the recipes and also to share my thoughts about the book.
The Essential Indian Instant Pot Cookbook is an excellent resource for everyday Indian cooking. Right from breakfast recipes to curries to dals to rice recipes, you can find it all. Oh yeah, desserts too. The book contains not only vegetarian delights but also non-vegetarian curries and rice recipes. A great book to have in your cookbook repertoire.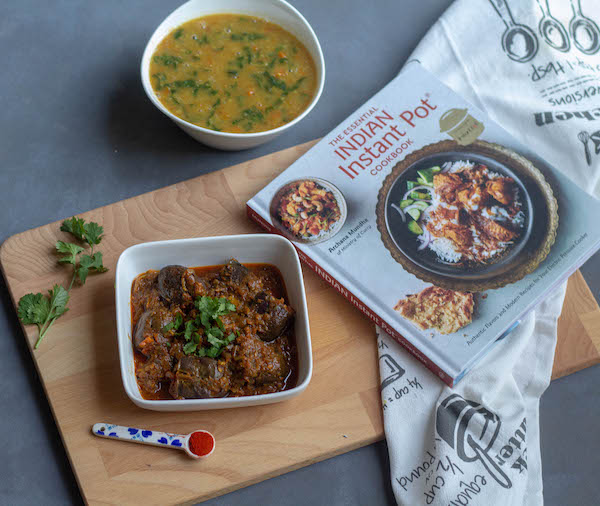 What I liked about the Book:
Simple recipes with clear instruction and perfect Instant Pot timings.
The recipe classification. All the recipes are classified if they are vegan or vegetarian or Gluten-Free.
The non-recipe chapters especially the section that explains how to convert the recipes for Instant Pot. Also, the cooking chart which illustrates the cooking time for all the legumes and widely used vegetables.
Last but not least, the menu plan section. When you know your meal plan/menu, it is easy to cook right?
The Recipes that I tried:
I tried two recipes from the book and followed the methods to T. Both came out well, and we relished it.
The first one is the Red Lentil Soup with spinach, and it is on page number 69. My son loves soup, and I always try to sneak in some veggies and greens. This soup with red lentils, carrots, and spinach is one such perfect recipe.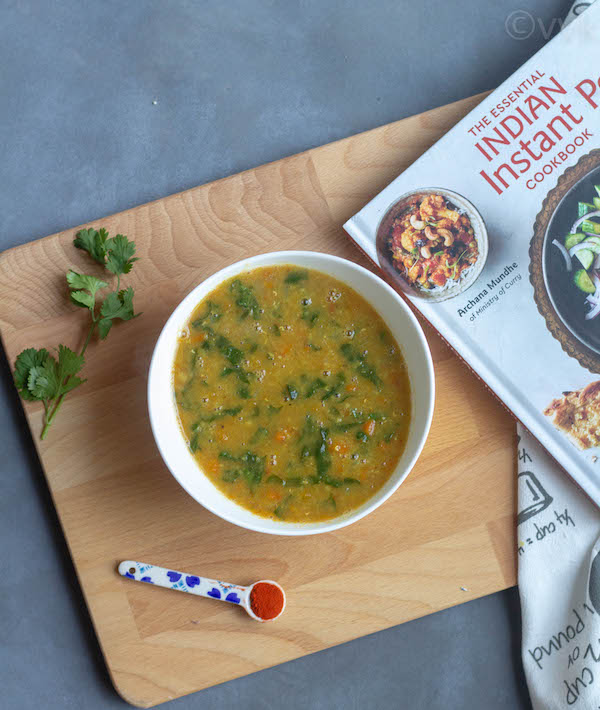 The next one is my favorite. It is the stuffed Eggplant curry(Page Number-86). I never cooked eggplant in Instant Pot. I was very curious to try this, and it turned out, and the eggplant was not mushy at all. Look at the picture below. Very tempting right?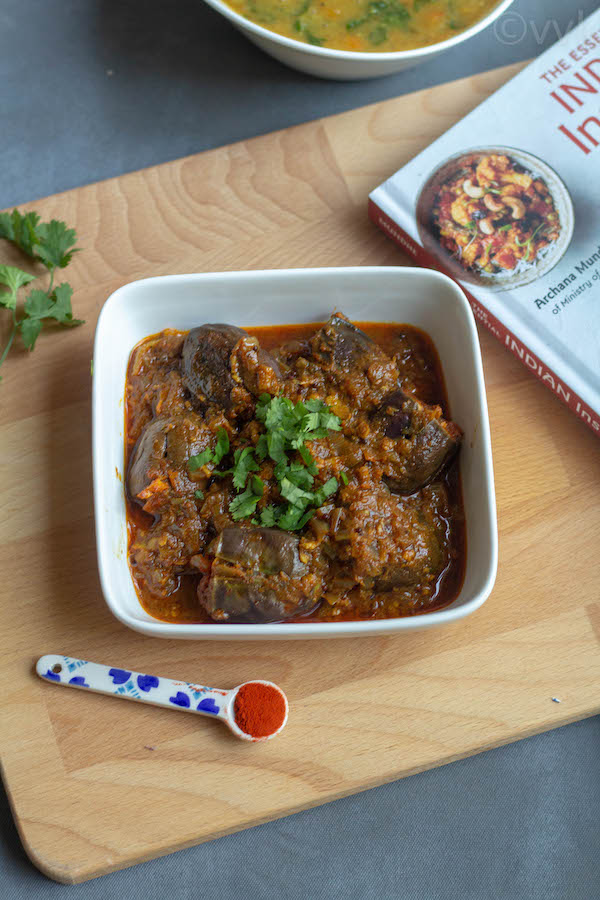 I am not going to share the recipes, but you can win a book from the giveaway and try all the recipes. :-)
Feature Image: Reprinted with permission from The Essential Indian Instant Pot Cookbook, copyright © 2018 by Archana Mundhe. Published by Ten Speed Press, an imprint of Penguin Random House LLC.
Giveaway:
Here is a Diwali giveaway for all the US and Canada residents. All you have to do is enter your email and if you are interested in my weekly newsletter then say yes. That's it. It is as simple as that. The giveaway will run till Nov 17th, and I will announce the winner on Nov 17th. So hurry up and enter the giveaway. Don't forget to share the news with your friends and family. :-)
a Rafflecopter giveaway