Wishing You All a Very Happy Pongal / Makar Sankrathi…
I am writing a review on a festival day strange huh?As they say "Thai Pirandhal Vazhi Pirakkum" ("The commencement of Thai month paves the way for new opportunities"). So thought why not start with a book review that too about weight loss.
Before getting into the review, here are some pongal recipes/archives… Enjoy
Click the image for the recipe..
[soliloquy id="4420″]
When I read about this book in Good Reads, I added it to my "want to read" shelf right away and also found the physical copy of this book at amazon and added it to my cart. But I was hesitating for a long time whether to buy the book or not. The fact that it is written by Rutuja Diwekar, Kareena Kapoor's dietician did fascinate me and ended up buying it to know about the zero size :-) lol When I told RM regarding this book who had read it already, the first thing she mentioned was "It's a very practical book re!!!". When I completed the book I realized what she meant.
Don't Lose Your Mind Lose Your Weight is book full of gyaan but it is presented in a very fascinating and funny way that you don't feel like reading a diet book. Rutuja's funny anecdotes, her client's stories, her way of explaining body's mechanism kept me glued to the book. Oh Yeah you also get loads of practical advices on top of all these. :-)
The book is well organized into 6 chapters. Intro & Appendix has some major info too. (So don't miss it)
What diet is not
How to eat : relearn
What to eat : rethink
The 4 principles of eating right
Inculcating awareness
Crossing the bridge : from knowing to doing
I am not going to explain each and every chapter. But I am just going to share my favorite ones. I really enjoyed and learnt a lot from Chapter 4 – the four principles of eating right and Chapter 6 – Crossing the bridge. She explains the fundamental steps and principles towards adopting a healthier lifestyle. These principles and steps are ideal but how are we going to implement it? What's the reality? How far these principles are feasible? She has answers for that too. Her "Let's get real" sections are really great. Now I understood what RM meant by practical book.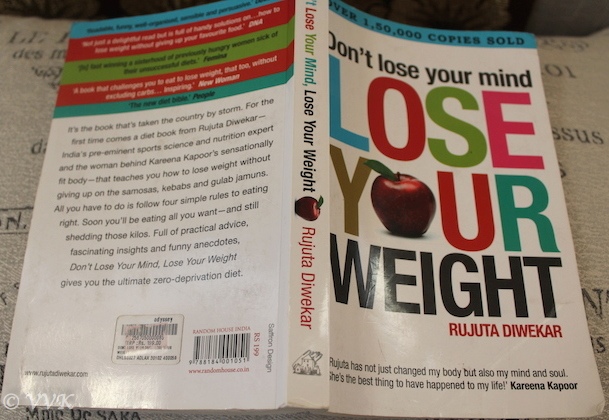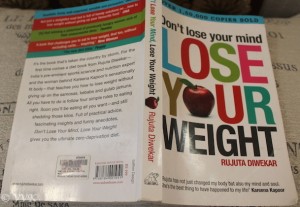 I am not going to add any more gyaan about food and diet. But I would like to share few of my favorite quotes from this book.
Everything that you eat judiciously, at the right time and in the right quantity is good for you.

The only logical solution is to use the magical word: MODERATION

Weight gaya, strength bhi gaya. Kya fayada? (Very true huh?)

If you drive your car without petrol, wo band pad jayegi!
The book has given some great tips and insights. Hope I can follow a couple. As usual Balanced Diet and Exercise are the key factors for healthier lifestyle. Let me see for how long I can adhere to these principles. :-)
PS: These are my personal opinion and I haven't received any remuneration for this review.