Happy Independence Day. A perfect to post the ICC recipe. After a month break I am participating in Indian Cooking Challenge. This time it is a Maharashtrian special. You can read about this challenge here. Basically you will be given with the recipe and its source and you need to try to post it on 15th of the month. So obviously this is not my recipe and the recipe source is here. This is an interesting recipe with grated jaggery and grated pumpkin. I am trying this for this first time and we all really enjoyed it. I wasn't sure what is the best side dish for this sweet puri. Finally prepared coconut chutney and I served the poori with that.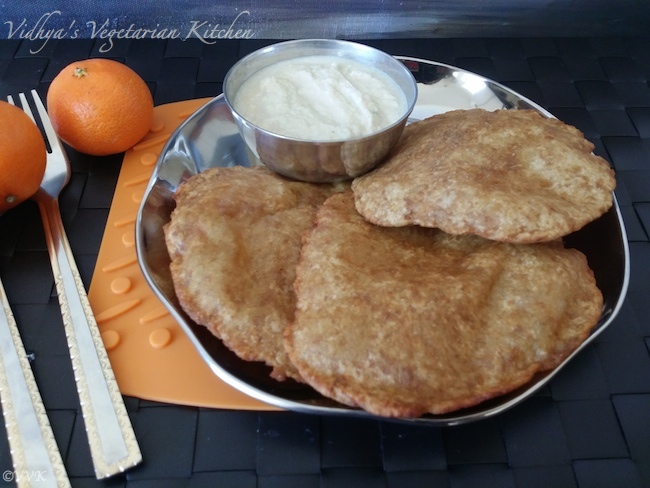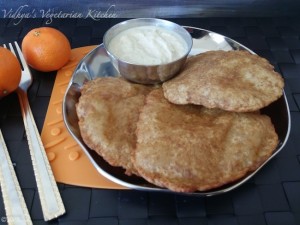 This is the measure that I took and it yields ~8 to 10 pooris.
Ingredients
Grated Red Pumpkin – 1 cup
Grated Jaggery – 1 cup
Whole wheat flour – 2 cups
Cardamom powder – 1 tsp
Salt – ¼ tsp
Oil for frying
Method:
Mix the grated pumpkin and jaggery and cook it in a nonstick pan until the jaggery is melted and pumpkin cooked. It doesn't take more than 4-5 minutes. Don't over cook so as to prevent jaggery from getting burnt.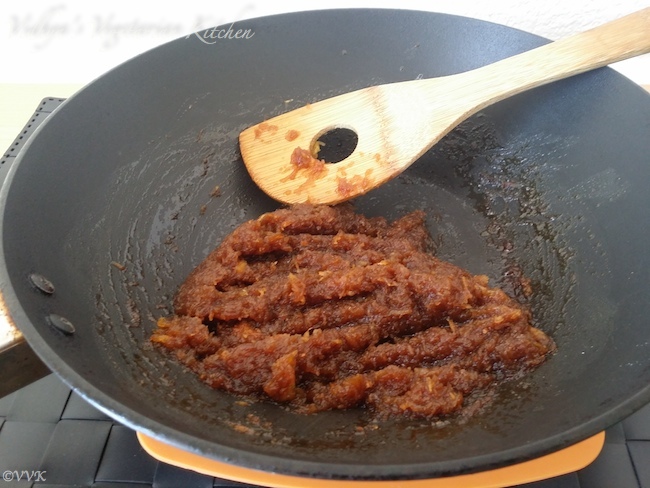 Let this cool.
Add this mixture to the wheat flour along with cardamom powder and salt. (I didn't add any water) The water from the pumpkin mixture was more than enough.
Make a soft dough and make small balls of the dough.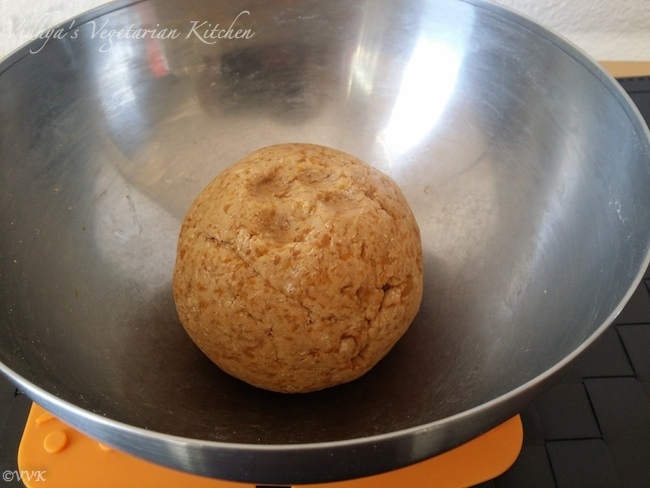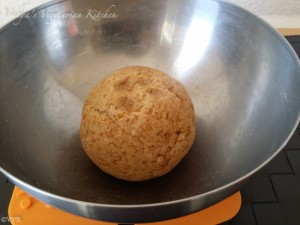 Roll them out like poori.
Heat the oil the kadai while rolling the poori.
Fry the pooris on low heat until it is golden brown.