Welcome to the 23rd day of this Blogging Marathon.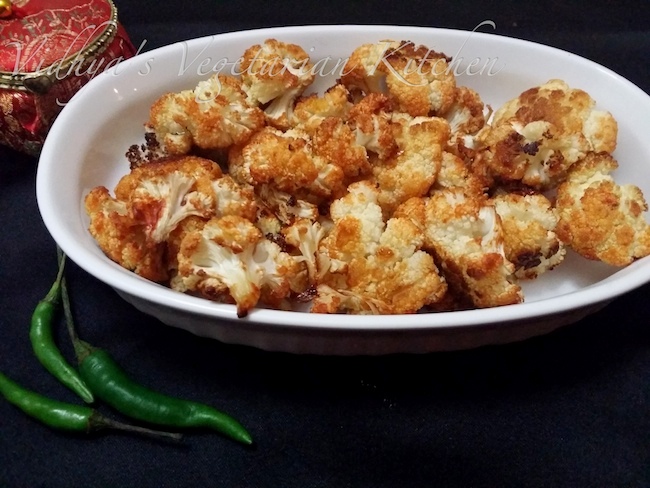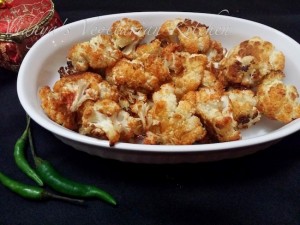 As I mentioned in my previous post, this BM is helping me to get back to some of my forgotten recipes. This is the second recipe that I am preparing after a long time like the enchilada casserole. Don't ask me why I didn't do this earlier. Even I don't have the answer. ;-) Coming back to this recipe, this is a simple recipe with no tadka and no dry powders. You can also use dry masala powders but I prefer the sauces instead of dry masalas. Its a four ingredient fix and all you need is cauliflower (of course), tomato ketchup, red chili or schezwan salt and some sugar and thats optional too. No salt is required for this dish. The sodium content in the ketchup gives you the required amount but always adjust these sauces according to your choices.
Baked Sweet n Spicy n Sour Cauliflower
Ingredients:
Cauliflower – 1
Tomato ketchup – 3 tbsps
Schezwan or red chili sauce – 2 tsps
Brown sugar – 1 tsp
Steps:
Pre heat the oven to 350 degree F.
Clean the cauliflower and break them into small florets.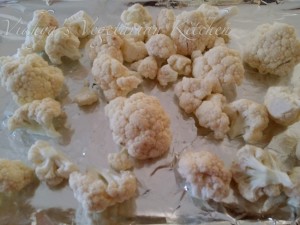 Bake the cauliflower for 10 minutes.
While the baking is happening, mix the ketchup, schezwan sauce and brown sugar nicely.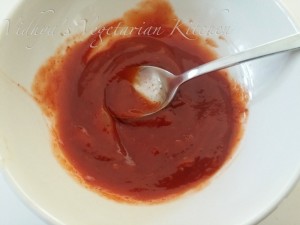 Remove the cauliflower from the oven after 10 minutes and once its easy to handle and add the mixed sauce and rub well.

(I usually transfer it to a colander and add the sauce and shake it well)
Then bake it again for 25-30 minutes till they turn light brown and crisp.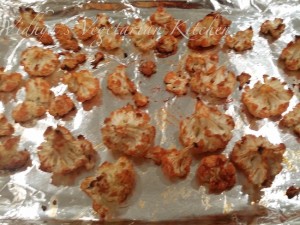 Thats it sweet and sour and spicy cauliflower is ready. This goes well with fried rice or noodles or even with roti.