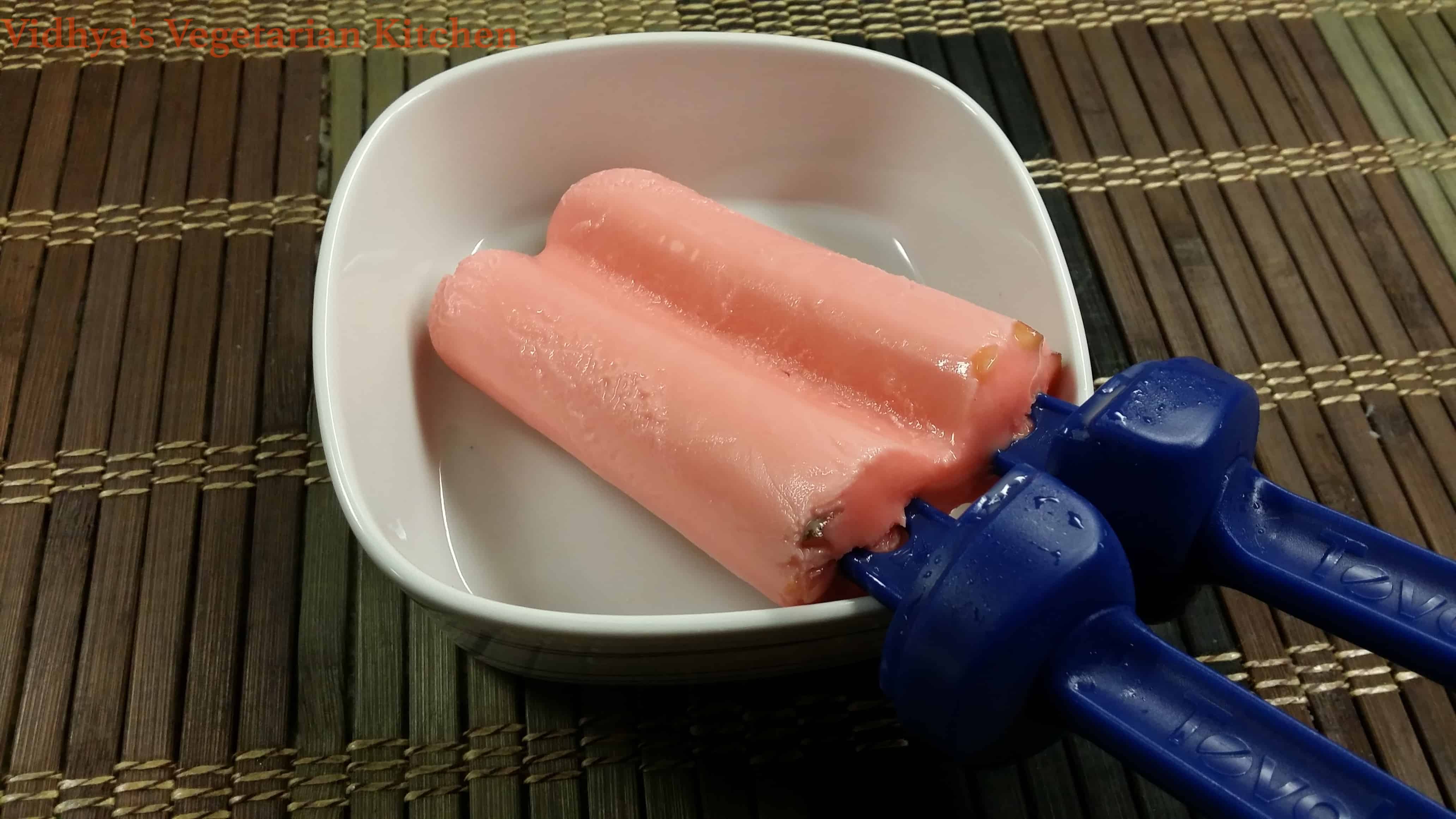 We saw starter and then the main course and now its the time for dessert. As the other two were non-Indian, I want to do an Indian dessert. Why not kulfi? Kiddo loves pink color, so thought of making this rose kulfi. Here is a simple and delicious desert.
Rose Kulfi
Servings: Yields 10
Difficulty: easy
Ingredients:
Sweet Condensed milk – 1 can (14 oz)
Evaporated milk (optional, you can use milk instead) – 1 can (12oz)
Milk – 1.5 cups
Saffron – a pinch
Cardamom – 2 (crushed)
Rose syrup – 1/4 cup
Chopped nuts – 2 tbsps
Steps:
Heat the milk and evaporated milk together.
As they come to boil add the sweet condensed milk and let it mix completely.
Now add saffron, cardamom and let it boil for couple of minutes.
Turn off the heat and let it cook down.
Now add the chopped nuts and rose syrup and mix well.
Pour the milk content in the moulds and freeze them for unto 5 hrs.
And thats it yummy, yummy kulfis are ready. Here is the round up of all three dishes, starter pesto rolls, baked mac n cheese for the main course and kulfi for the dessert.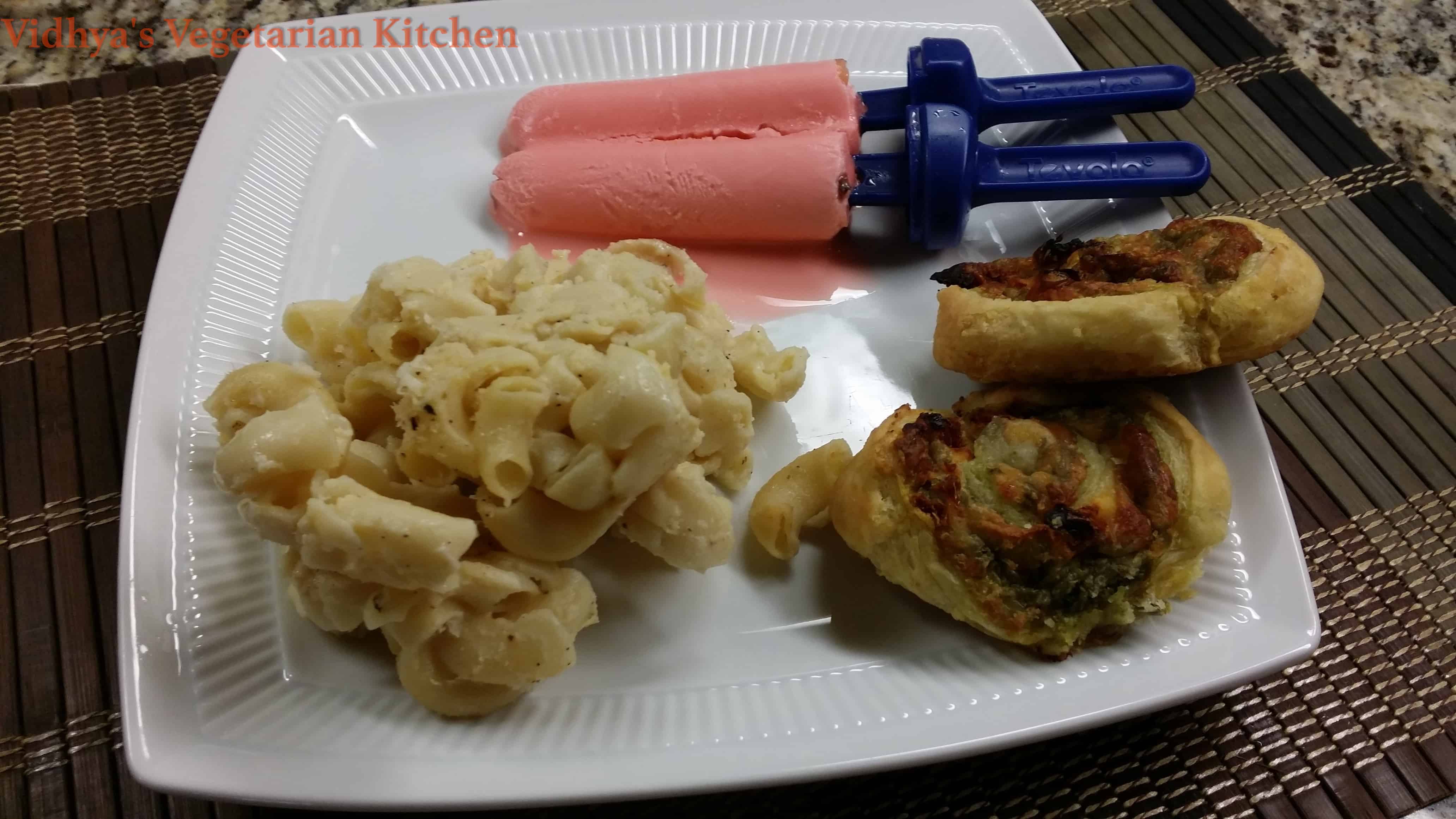 Submitting this post for Blogging Marathon #45 – A 3 day marathon for 4 weeks
Blogging Marathon page for the other Blogging Marathoners doing BM#45
Submitting this post for Kid's delight anniversary party.